Arti e Mestieri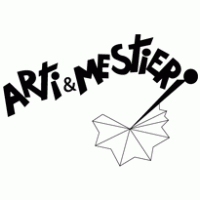 Artistic Italian Designed Modern Wall Clocks
Arti e Mestieri is a reputable Italian brand that produces modern wall clocks with an artistic flair, offering one of the most varied collections on the market. Amongst their range of modern wall clock models of authentic Italian designs, are recurring themes with minimalistic, ironic, pop and light design flairs.
Choosing the Right Wall Clock for Your Space
When it comes to adding personality and flair to your desired space, few things can deliver the same level of impact as an Arti e Mestieri modern wall clock. Whether it's purpose is to make a bold visual statement; or to fill an empty space on a blank wall; or simply just to create an artistic way to tell the time, the range of modern clock designs by Arti e Mestieri lend themselves perfectly to spaces of all kinds. Here at the Clock Shop we offer a huge range of these modern wall clocks in a variety of decorative styles and colours to enhance the ambience of any room of the house- whether it be your lounge room, kitchen, bedroom or home office.