Hand Crafted Battery Chalet Cuckoo Clock By ENGSTLER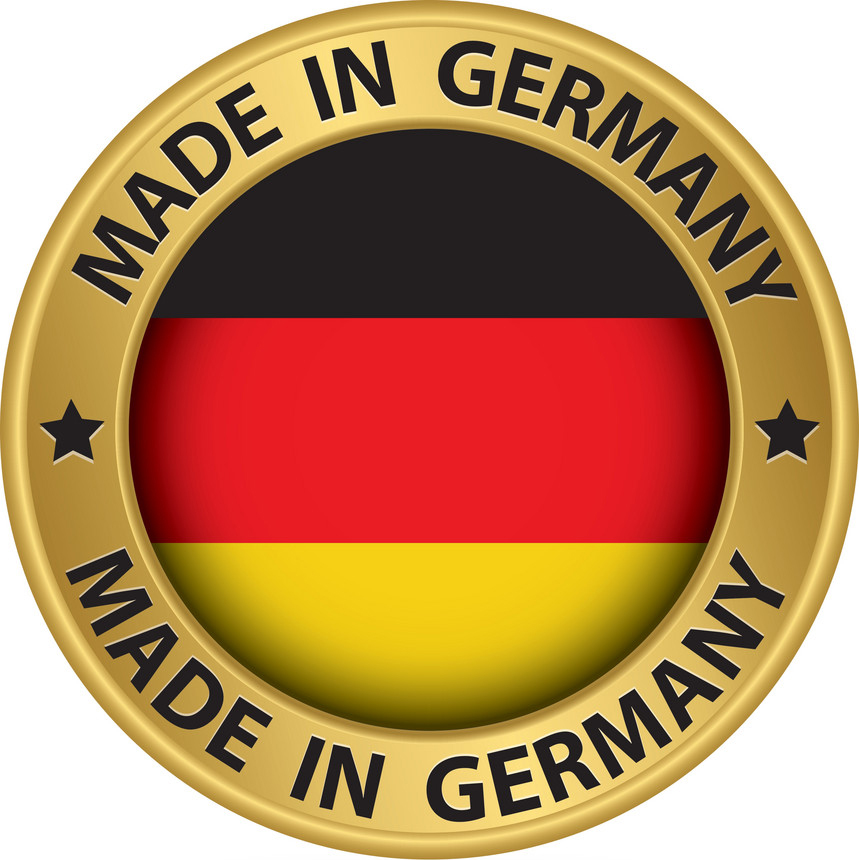 This charming Battery Chalet Cuckoo Clock By ENGSTLER represents a fine example of a genuine, high quality hand-crafted Black Forest cuckoo clock, produced from Schwarzwald in Germany, a region otherwise known as the Black Forest.
This endearing chalet style cuckoo clock portrays the scene of an alpine chalet in the mountainous woodlands of Germany. The chalet features a colourful scene that includes a water wheel, a beer drinker and a dog. Chalet cuckoo clocks are the most famous and common type of cuckoo clock, and are often shaped as alpine houses and feature carvings that represent life in the mountain regions of Europe (mainly around Southern Germany, Switzerland and Austria). Chalet style cuckoo clocks can range from simple arrangements of carved features to very detailed scenes with many moving parts (known as automaton). The particular automaton for this cuckoo clock include the beer drinker who raises his mug on the hour to the cuckoo call and the water wheel that turns to music.
The in-built cuckoo of this beautiful clock calls the time each hour, with an automatic night-time shut-off that is controlled by a light sensor. When the room is dark enough, the cuckoo will no longer sound allowing you a sound sleep, before recommencing as the room lights up again the next morning. There is also a manual override to silence the cuckoo altogether should that be preferred.
This beautifully designed clock by ENGSTLER is a charming timepiece, suitable for those looking for a quartz battery cuckoo clock that is reliable and very precise at keeping time, whilst keeping in design features using carving methods that have been practised for hundreds of years.
Benefits of a Quartz Battery Operated Cuckoo Clock
Quartz cuckoo clocks operate differently to mechanical cuckoo clocks. Quartz simply means the clock movement is battery operated. One benefit of a quartz operated cuckoo clock is that they are easier to manage and more hands off than a traditional mechanical cuckoo clock, as they do not require to be wound, and often feature ornamental or decorative weights and chains.
Quartz cuckoo clocks are available with or without music; the models that come with music play 12 different tunes that alternate each hour. Some models feature the sound of a real cuckoo bird in a forest environment.
Most quartz cuckoo clocks feature a light sensor for automatic night shut off to automatically mute any sound when the room gets dark.
Hand Crafted in the Black Forest, Germany
This genuine cuckoo clock is hand crafted in the Black Forest region of Germany by artisan clock makers ENGSTLER.
ENGSTLER Black Forest clocks are a wonderful example of quality, careful workmanship and a love for detail.
The name ENGSTLER stands for a flexible family enterprise which has been led with modern ideas for generations.
By linking tradition and innovative technology, ENGSTLER are able to present not only mechanical cuckoo clocks, but also the latest development of quartz cuckoo clocks to the world.
Why Shop at the Clock Shop?
Our small family run business has been standing in the same location since 1993, providing Australia with the number one option for consistent quality timepieces. Don't believe us? Check out our company reviews!
If you're looking to purchase an authentic battery German cuckoo clock in Australia, then we offer a large range of quality timepieces that add a playful German inspired atmosphere to your home.
When you purchase a battery cuckoo clock from the Clock Shop you will be guaranteed a product that is authentic in origin, sourced directly from Germany, and crafted of the highest quality. These beautiful and unique hand carved clocks date back to the early 18th century and are still manufactured in the Black Forest region of Germany today. When you purchase any cuckoo clock from the Clock Shop we will guarantee:
2 year warranty on all cuckoo clock purchases

Top quality customer service with fast response times

Fast and secure delivery to anywhere in Australia

A

100% happiness guarantee policy

with easy returns
Genuine hand-crafted battery operated chalet cuckoo clock by ENGSTLER

Charming alpine scene with a large amount of fine details

Beer drinker lifts his mug and water wheel turns to music

Cuckoo calls the time each hour

Music plays on the hour

Automatic night shut off with light sensor

Manual override switch

High quality pendulum battery quartz movement that accurately holds time

Hand crafted in the Black Forest region of Germany

2 year warranty

Fast delivery Australia wide

Happiness guaranteed
Disclaimer:
Whilst we do our best to accurately capture all products to best represent their natural appearance, the colour and finish of this product may vary slightly from the images on our website.
*The measurements of the clock do not include the height of the weights or pendulum.
| | |
| --- | --- |
| SKU | 20077327 |
| Model # | 411 QM |
| Brand | Engstler |
| Type | Cuckoo Clocks |
| Style | Chalet |
| Mechanism | Battery |
| Clock Sound | Cuckoo Only |
| Clock Sound | Cuckoo & Music |
| Music | Battery Music |
| Theme | People & Culture |
| Automaton (Moving Parts) | Water Wheel |
| Automaton (Moving Parts) | Beer Drinker |
| Material | Wood |
| Pendulum | Yes |
---
Standard Shipping
- $0.00
Take advantage of our great shipping rates including FREE delivery for all orders over $400. Please note, while PO box deliveries are possible, we don't recommend this for large and/or fragile items. We use the most suitable carrier based on the item/s ordered and the delivery location.
---
Express Shipping - Read notes*
- $0.00
EXPRESS SHIPPING IS NOT FREE: Express Shipping is quoted once the order has been submitted. You can choose to pay for the product/s now and pay the shipping cost after the quote has been issued. Alternatively, please use the Shipping Quote payment option at checkout to defer any payment until the shipping quote has been received.
---
Free pick-up in store
- $0.00
Free pick-up from Clock Shop, 194 Main Street, Montville 4560. Mon - Sat 10am - 4:30pm, Sun 1pm - 4:30pm
---
Others Also Bought
---
More From This Category