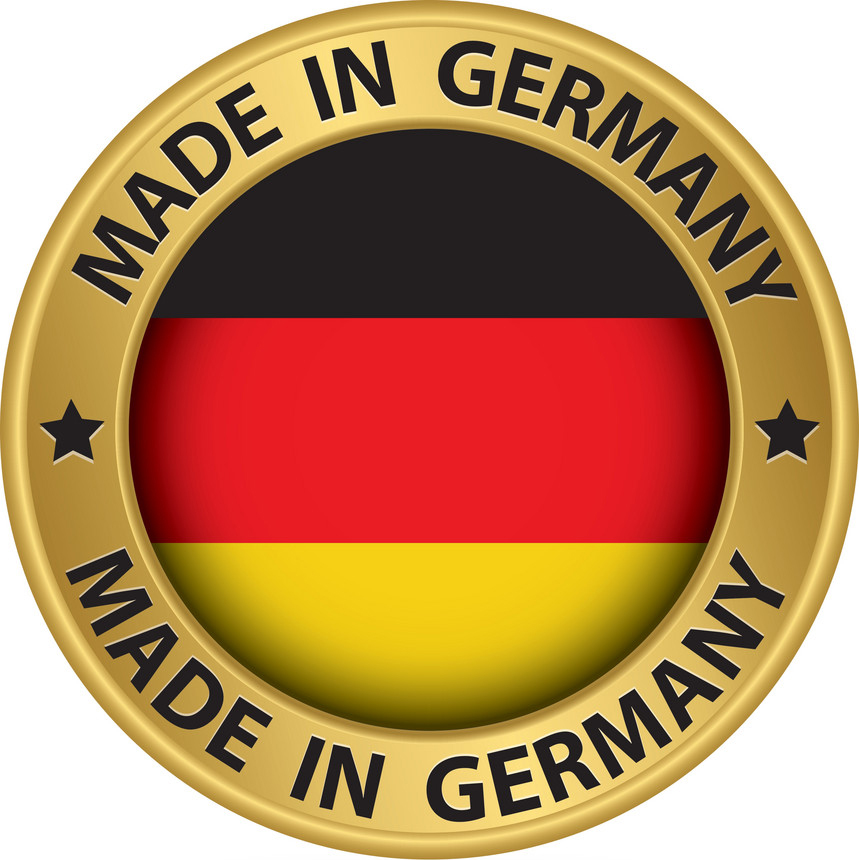 A Traditional Wall Clock Of High Precision & Elegance
High precision & elegance are two terms that come to mind when observing this traditional wall clock, designed by world renowed clock makers HERMLE from Germany, where the company was established in 1922.
Measuring 86cm in height, this exquisite wall clock represents a fine example of a month long running regulator clock, which features an elegant piano-finish case made from solid walnut, glazed on 4 sides to allow high visiblity into the movement from all angles. In addition, this clock features gorgeous shadow line detail around the door, graham escapement with ruby pallets; and ruby and precision ball bearings for greater accuracy and longevity. This impressive clock is rounded out by an elegant white dial with dashes that act as numerals (aside from the number 6), with the aesthetic of the whole design being simplicity and high quality. Perhaps the most fascinating aspect of this beautiful clock is the long length of the carbon fibre rod pendulum which adds a beautiful effect to the overall design, creating a statement piece similar to that of a grandfather clock or floor standing clock without taking up as much space.
This exquisite clock features a high quality month long running weight driven mechanism, meaning the clock only needs to be wound once every 31 days, and it does not chime, offering a perfect solution for those who prefer a silent clock that does not chime.
As mechanical clocks often runs for 24 hours a day, 7 days a week for many years without stopping, it is highly recommended to get a service and a maintenance clean every 7 to 10 years. This should always be carried out by a qualified professional clockmaker.
This beautifully designed clock by HERMLE is aesthetically pleasing and represents a highly accurate timepiece, suitable for those looking for a traditonal wall clock that is reliable, elegant and very precise at keeping time.
At HERMLE, Quality Is Paramount
HERMLE is a company that originated in Germany in 1922, and today has been run by 4 generations.
With 100 years of experience in clock making, the production of HERMLE's timeless masterpieces are created with 100% precision, attention to detail and quality.
HERMLE wall clocks are reliable, precise, aesthetically pleasing and are made from the finest high-quality materials.
When you buy a HERMLE clock you are buying a guaranteed top quality timepiece that is sure to last a lifetime.
What is a Regulator Wall Clock?
A regulator wall clock is defined as a weight driven clock regulated by a swinging pendulum. This type of clock was invented in the late 1700's, to improve the accuracy of spring wound clocks. Regulator wall clocks are available in both striking and chiming weight driven models, as well as highly precise clocks that do not make a sound, and rather than winding a spring in the dial, the weights are wound similar to that of a grandfather clock. Some models are both weight and spring wound, so the weight delivers constant power to the pendulum to keep the time, whilst the chimes and strike are operated by springs. This type requires winding using a crank key in the dial, with the weights suspended from a carriage that moves on a cable, which gets wound once a week.
Mechanical weight driven regulators are beautiful clocks that are often larger in size, ranging from 900mm to 1200mm in height, creating a statement piece similar to that of a grandfather clock or floor standing clock without taking up as much space.
Why Choose A Traditional Wall Clock?
Both elegant and timeless in design, traditional wall clocks add a touch of nostalgia and old world charm, and can make a beautiful addition to any room in your home. Crafted with precision and attention to detail, these elegant timepieces commonly feature impressive walnut, cherry & brass casings, where the overall design style and craftsmanship hasn't changed much over the centuries. Whilst many of these beautiful designs offer an alternative to the more modern and contemporary round wall or office clocks that are commonplace today, some designers are producing more modern looking traditional wall clocks, offering a fresh take on a classic design to better suit the modern space.
Why Shop at the Clock Shop?
Our small family run business has been standing in the same location since 1993, providing Australia with an option for consistent quality timepieces. This elegant Traditional Wall Clock by HERMLE has been imported from Germany, guaranteeing an item of quality and precision. It comes with a 2 year warranty, and fast, secure delivery Australia wide. Your happiness is our guarantee!
Key Features:
Stunning walnut finish modern case which is glazed on 4 sides so you can see into the movement

High quality month running weight driven mechanism (31 days between winds)

Graham escapement with ruby pallets

Both ruby and precision ball bearings for greater accuracy and longevity

Carbon fibre rod pendulum

Highly precise clock with an aesthetic of simplicity and elegance

Measures 86cm x 26cm x 12cm

Genuine HERMLE Wall Clock made in Germany from high-quality materials

2 year warranty

Free shipping on all orders over $400

Fast delivery Australia wide

Happiness guaranteed
Disclaimer:
Whilst we do our best to accurately capture all products to best represent their natural appearance, the colour and finish of this product may vary slightly from the images on our website.
| | |
| --- | --- |
| SKU | 20086374 |
| Model # | 70991-080761 |
| Brand | Hermle |
| Height | 86.0cm |
| Width | 26.0cm |
| Depth | 12.0cm |
| Type | Traditional Wall Clocks |
Calculate Shipping
---
Standard Shipping
- $0.00
Take advantage of our great shipping rates including FREE delivery for all orders over $400. Please note, while PO box deliveries are possible, we don't recommend this for large and/or fragile items. We use the most suitable carrier based on the item/s ordered and the delivery location.
---
Express Shipping - Read notes*
- $0.00
EXPRESS SHIPPING IS NOT FREE: Express Shipping is quoted once the order has been submitted. You can choose to pay for the product/s now and pay the shipping cost after the quote has been issued. Alternatively, please use the Shipping Quote payment option at checkout to defer any payment until the shipping quote has been received.
---
Free pick-up in store
- $0.00
Free pick-up from Clock Shop, 194 Main Street, Montville 4560. Mon - Sat 10am - 4:30pm, Sun 1pm - 4:30pm
---
Others Also Bought
---
More From This Category