Clock Repairs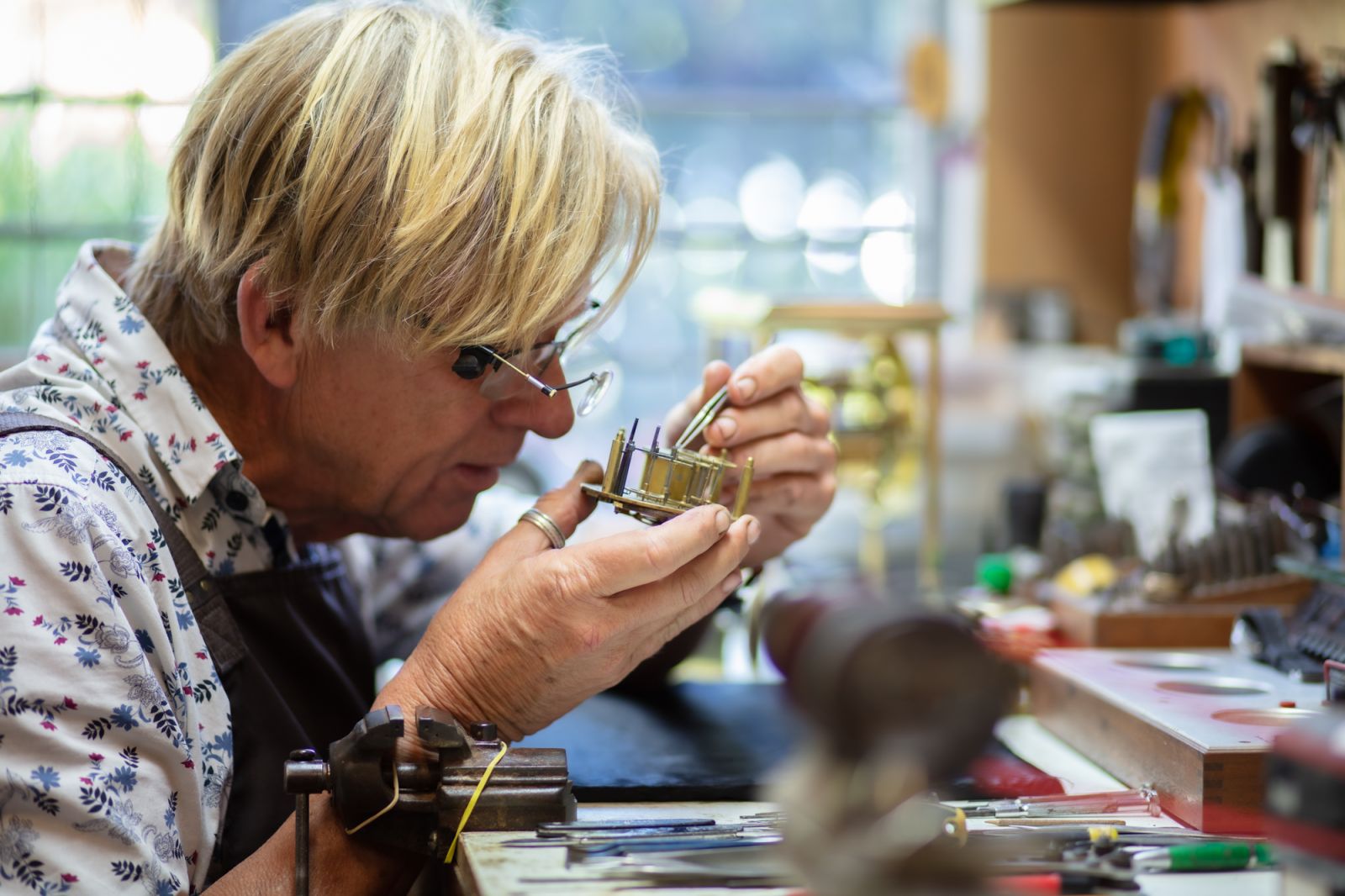 (Above: Bruce Davis working in his on-site workshop)

On-Site Clock Repairs:
On-site clockmaker Bruce Davis services a large range of mechanical clocks from cuckoo clocks to grandfather clocks. Bruce is a qualified watchmaker completing his watchmaking trade in 1981 and has extensive experience in the art of Horology (clock and watch making), with his expertise being sought after from all across Australia. He prides himself in his work and puts in the same attention to detail with every clock he repairs to ensure his customers are left 100% satisfied when they receive their repaired clock.
If you're looking for a clockmaker to repair and restore your broken clock, choose qualified experience over all else, safe in the knowledge that your sentimental timepiece is in good hands.
For all clock repairs and services you pay a $40 quote fee when you bring your clock in, which comes off your total bill should you proceed with the repair.
For all clock repair enquiries please call Bruce directly on 0438 524 925. You can also reach Bruce by calling Clock Shop on (07) 5442 9409 to book your clock in.