Meet The Team


Meet Dan
The face behind the continuing success of Clock Shop, and one of the owners of Clock Shop alongside his wife Holly. Dan oversees the entire business operations, and strives to provide a truly unforgettable experience for customers both in-store and online. Dan has successfully grown the business into the online space, and to this day spends a large amount of time and energy overseeing web development strategies to further grow the business.
Dan enjoys travel and has spent many years living abroad and traveling overseas with his wife. In his spare time he enjoys spending time with his family, listening to music, camping, playing soccer, wakeboarding, gardening, running and watching both movies and TV series.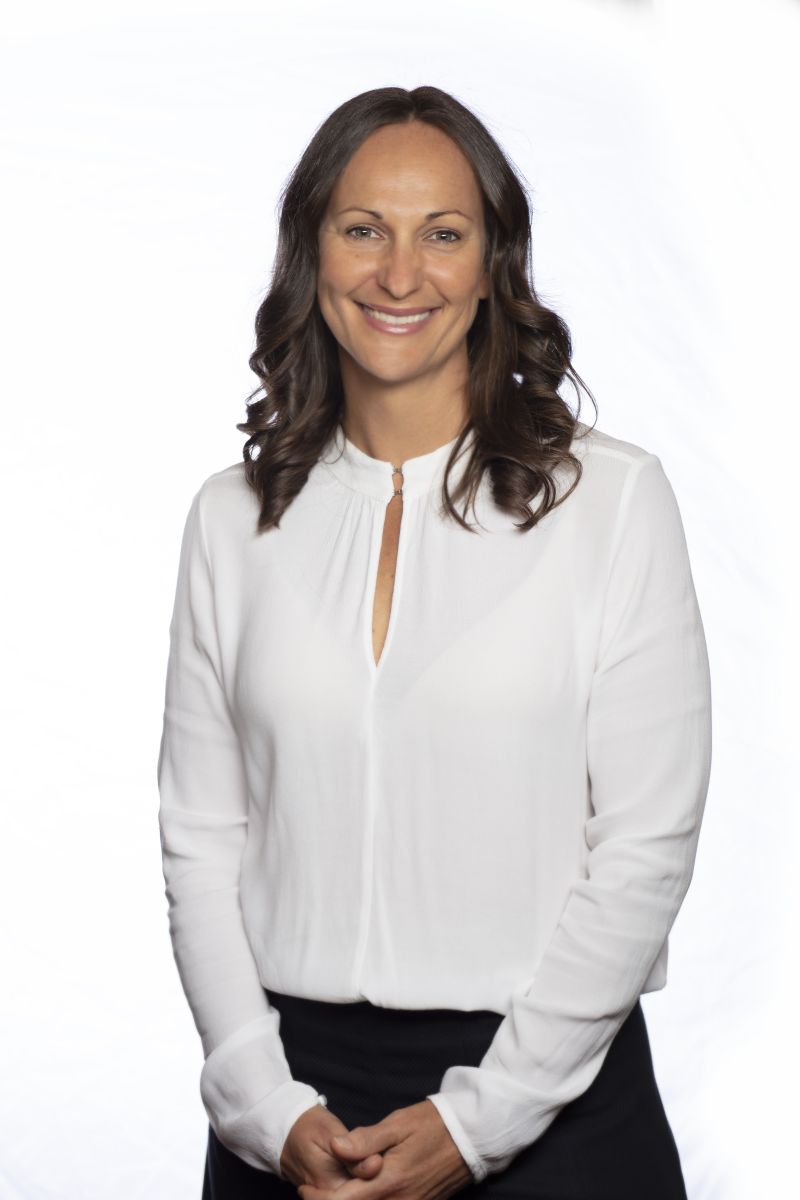 Meet Holly
The ever smiling friendly face behind the success of Clock Shop, and co-owner of the business. Holly nurtures the close knit Clock Shop team, helping each and every team member realise their full potential within their roles. Holly is committed to providing a truly exceptional experience for every single customer who walks through the door, and no matter what, will always put a smile on your face.
Holly has always worked in nurturing roles- with experience as a high school teacher, a personal trainer, and a full time Mum to her 3 children, and in her spare time she enjoys cooking, staying healthy through walking and yoga; trips to the beach and camping, reading, and spending time with her family.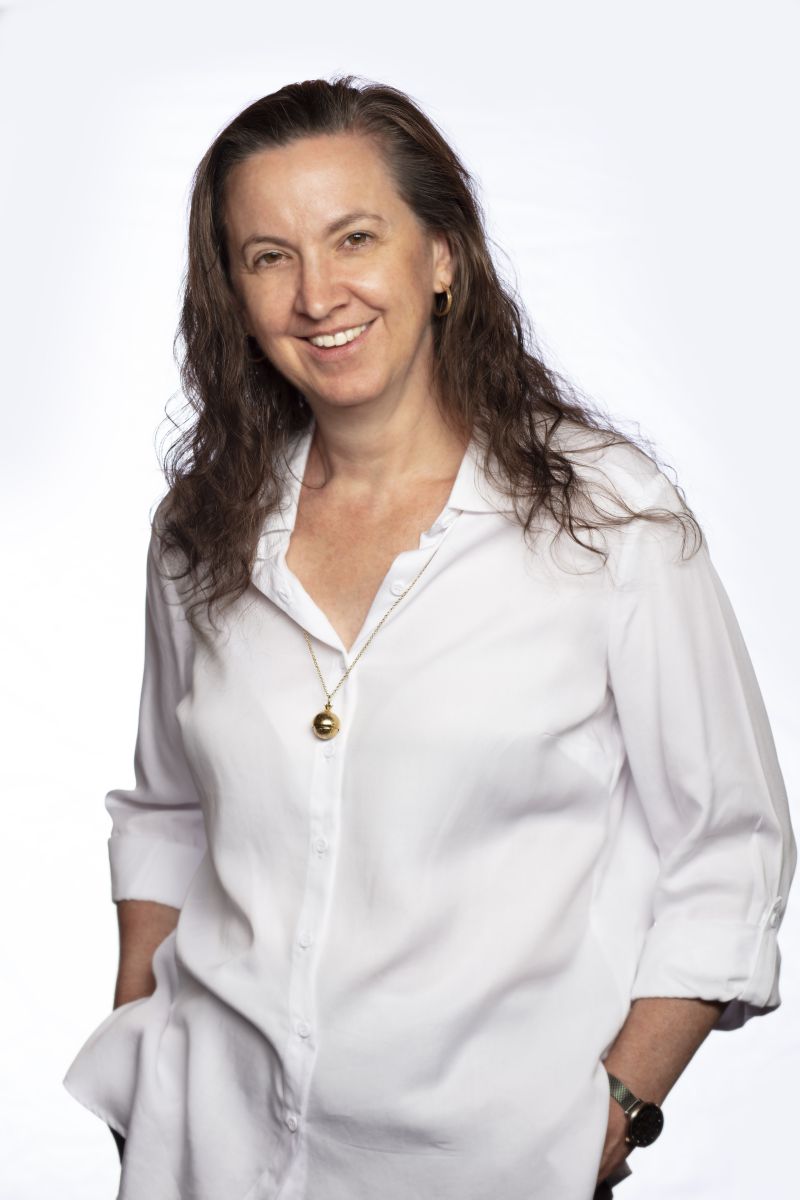 Meet Bec
Clock Shop all-rounder and a key member behind the success and running of the Clock Shop, Bec joined the team 11 years ago and today continues to oversee the day to day operations within the business. Bec works in stock control, management and ordering, along with stock placement within the warehouse. Customer sales is another key element of Bec's role.
Bec is passionate about family and has a rich traveling history, and she enjoys the annual buying trips to Germany to meet with suppliers in the Black Forest- so much so that she has completed 7 of these trips to date! There is no doubt about it that Bec loves her job and feels really lucky to be a part of such a close knit team.
Meet Francis
One of our e-commerce and web development managers, Francis oversees all projects within the online space, endeavoring to improve the overall customer experience online. Francis serves as the business liaison for external e-commerce web developers and outlets, and also focuses on in-house photography. Francis is fascinated by hand carved cuckoo clocks that feature bears and goats.
Francis has a varied career history, skilled in audio engineering and both retail and e-commerce management. He has written an ambient album, and worked as the sound designer for an Australian film. Being of Italian heritage, Francis loves cooking and family get-togethers, and has a keen passion for all things to do with science, gardening and permaculture. He hopes to continue travelling in the future with his growing family.
Meet Erin
Our online content creator and e-commerce co-manager. Erin writes and edits content, and produces videos for Clock Shop, and is involved in media liaison, and the development of current and future projects and promotions both in store and online. She is fascinated by the craftsmanship of the products, many of which have been carved in the same ways for hundreds of years.
Erin has a background in astrophysics, journalism, and e-commerce, and and enjoys teaching others about the wonders of the Universe. She is passionate about adventure, and has travelled to 17 countries, having filmed and edited over 120 videos of her world travels. Erin is interested in history, nature and running, and loves spending time with her husband and daughter.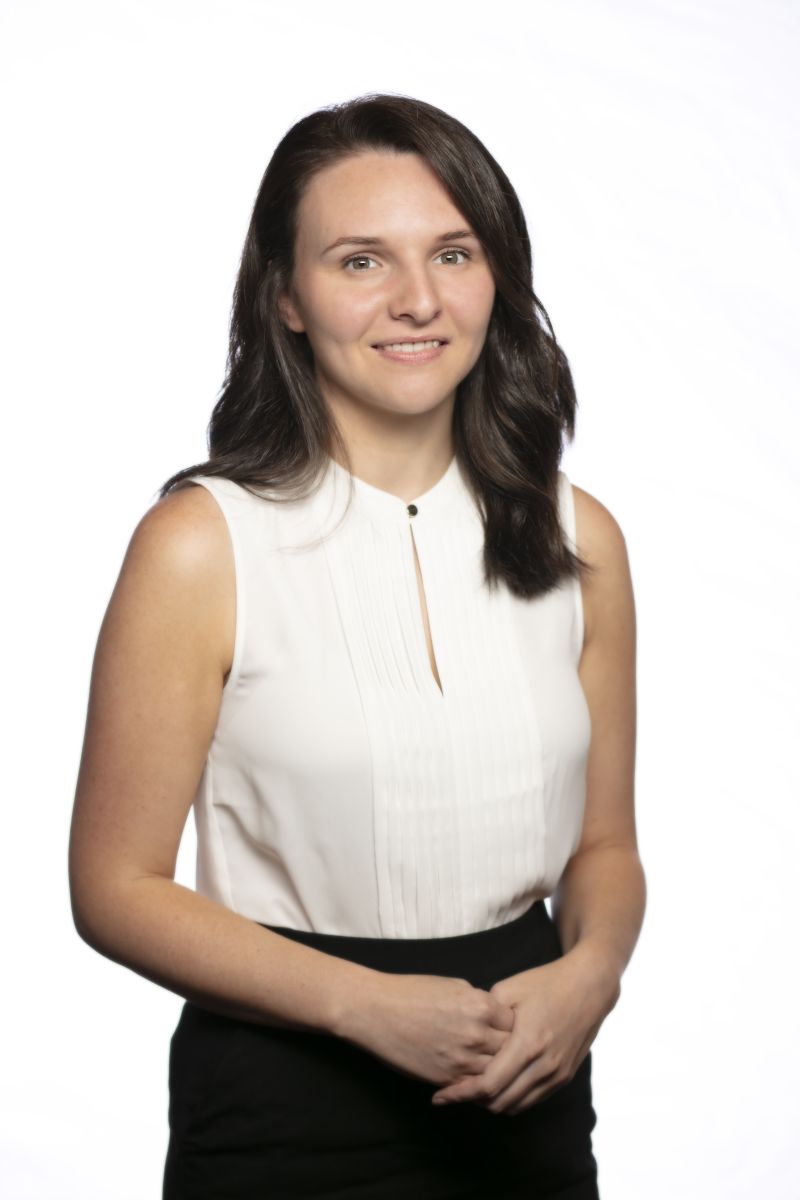 Meet Kate
Paving the way in the creative business world as a graphic designer and warehouse manager, Kate's daily role is split between packing and posting customers online orders, online customer service and orders, as well as graphic design, where she designs a number of posters, website banners, emails, and monthly newsletters helping to improve the online customer experience. Kate loves reading the lovely customer reviews and hearing how much they love their new products.
Prior to working for Clock Shop, Kate completed a Bachelor's degree in graphic design, and gained experience working as a graphic designer for a property and business magazine. In her spare time, she loves painting and running, and utilises her creative energies by designing new fonts and developing new design ideas.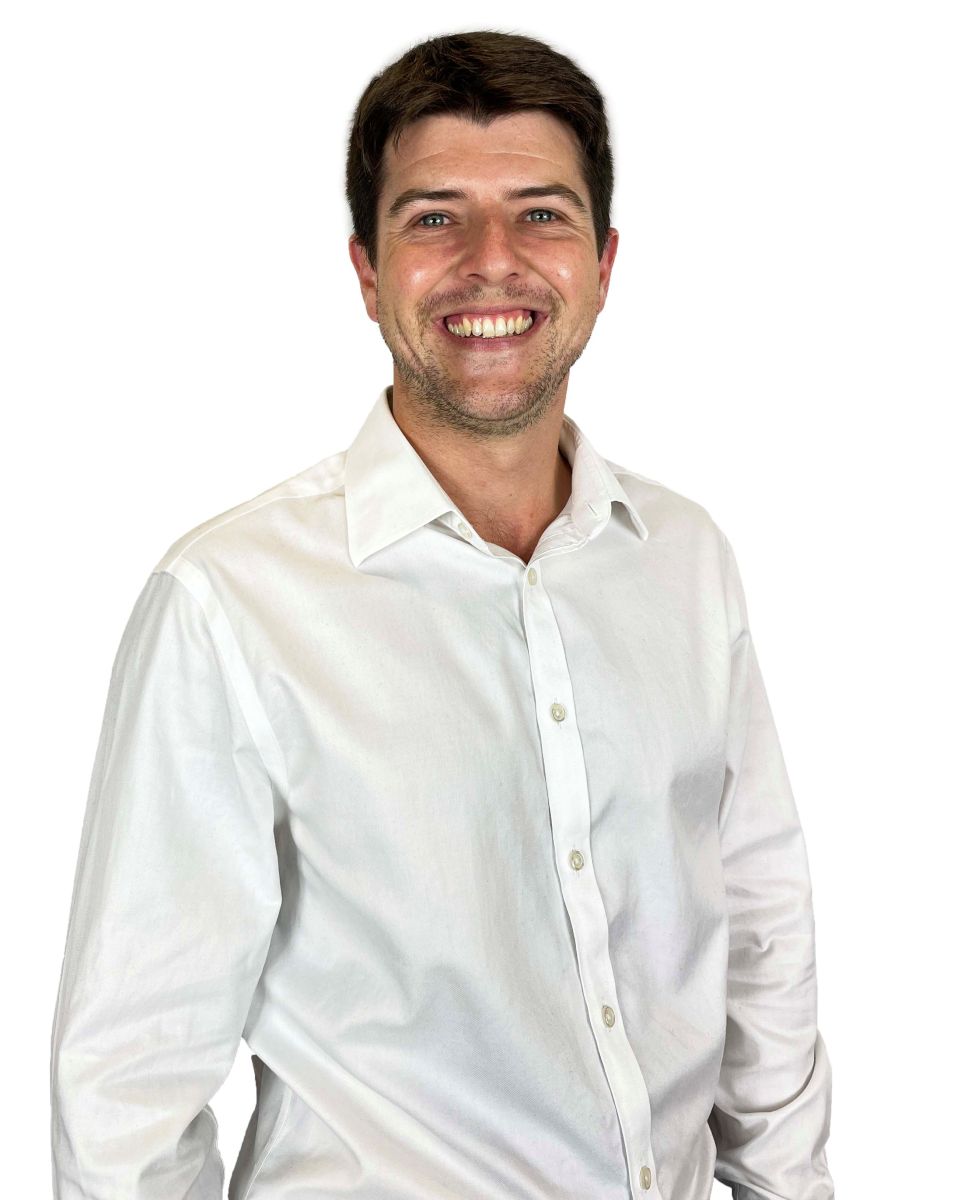 Meet Jake
Clock Shop all rounder and warehouse assistant. Jake enjoys learning about the different cuckoo clocks, and has quickly gained an appreciation for the wide range of products that Clock Shop stocks. Some of his favourite products include the various wood chopper cuckoo clocks, along with the Mickey Mouse clocks which still use the original signature design featuring Mickey's arms and hands as the hands of the clock itself. Jake also finds that the range of music boxes bring back childhood memories where he would listen to Greensleeves play on his parents music box.
Prior to working for Clock Shop, Jake has worked in the fields of plumbing, gas fitting and surf instructing. In his spare time, he enjoys staying active with surfing, swimming at the beach and salsa classes, and reading about ancient history and philosophy.
Meet Meleta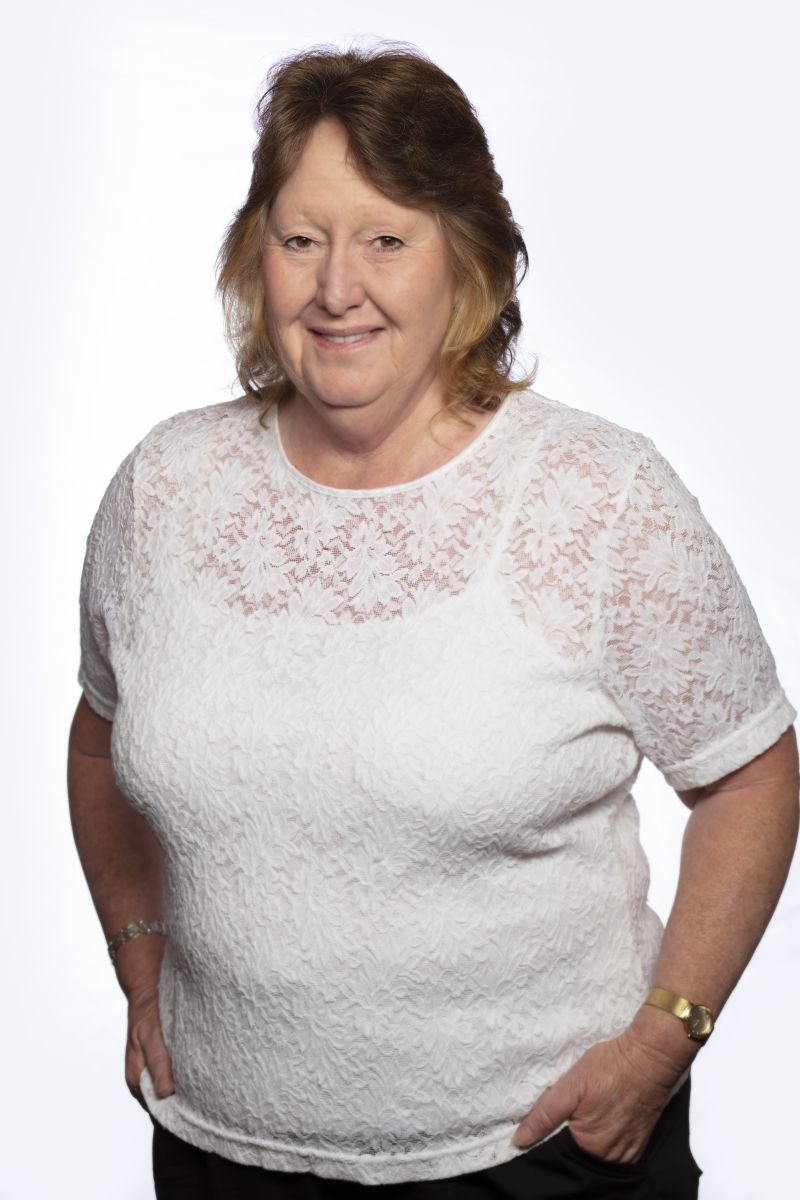 Our highly experienced sales representative for Clock Shop with over 15 years of experience (and counting), Meleta's main role lies within the physical shop, serving as the first contact point for all customers who walk through the door. Meleta is proud of her continuing legacy with the business, and finds great enjoyment in coming to work every day and guiding customers through the complete Clock Shop experience.
Family is very important to Meleta and in her spare time she supports living a sustainable and eco-friendly lifestyle. She considers herself a keen gardener, and enjoys bird watching and nature photography. In her spare time, she socialises with her family and friends wherever possible.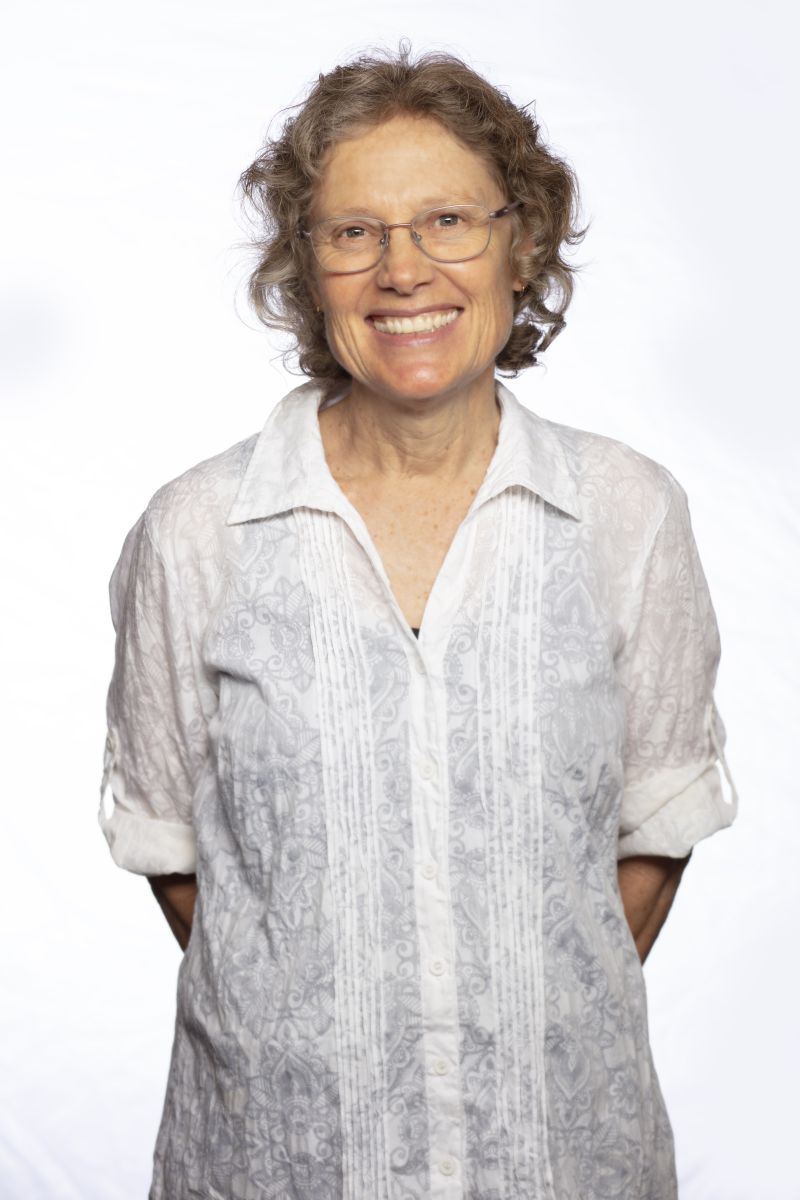 Meet Robyn
One of our highly experienced sales representatives, Robyn serves as one of the direct points of contact for customers who visit the retail shop in Montville. Robyn ensures a high level of customer service by going above and beyond to make customers feel welcome, teaching them about the clocks, their history, traditions and mechanics of German clock making. Robyn spends the rest of the time ensuring a high level of maintenance within the shop, tasks that include cleaning, dusting and winding the clocks. Robyn considers her favourite aspect of the job to be the interesting customers she has met over the years.
In her spare time Robyn enjoys looking after her bush property, bird observing and botany. In addition to this, she enjoys spending time with family and friends.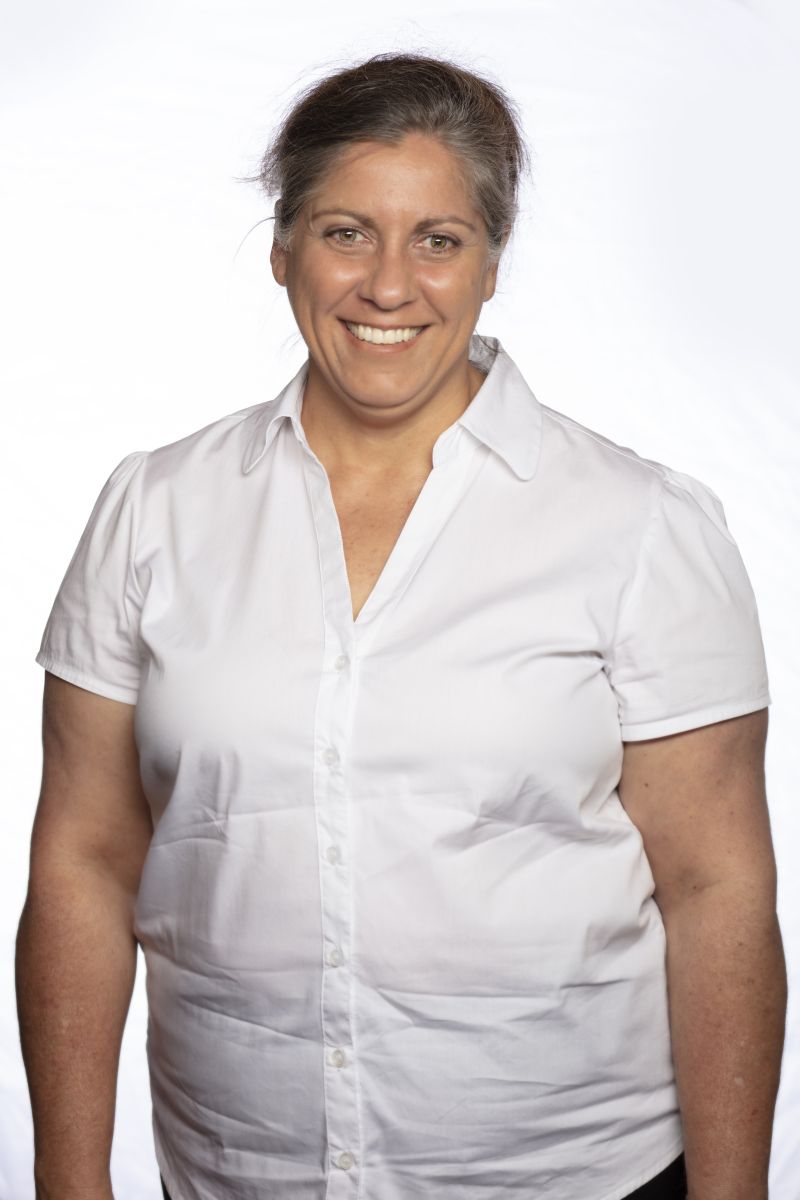 Meet Chris
One of our long term sales representatives, Chris has helped Clock Shop grow from its humble origins to the successful business it has become today. Chris has enjoyed watching the store grow its inventory range over the years, and personally loves the variety of products; from the intricate hand carved timepieces of art through to the sleek and stylish products for the modern space. Chris believes there is a variety of products available to suit any generation.
Chris is experienced in restocking products and dispatching online orders- an area of unparalleled growth as the world becomes more adapted to online shopping. Despite this growth, she firmly believes there is a special atmosphere in the physical shop building that is unique to Clock Shop, and encourages all people to visit the physical store, tucked away in the beautiful tourist town of Montville on the Sunshine Coast Hinterland.
Meet Antonio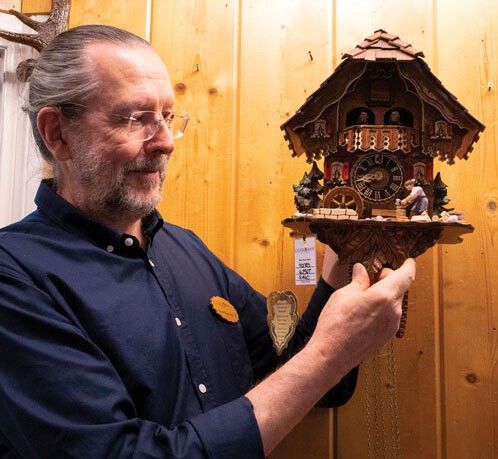 Another one of our longest standing Clock Shop team members, Antonio has proudly helped Clock Shop grow from its humble origins, starting with the business 20 years ago. He considers the range of products amongst the best and most diverse in the world. Antonio is the direct point of contact between customers and the products, and offers true expertise on the products. It is for this reason he has helped so many happy customers find their perfect clock, a task that he considers his specialty.
Growing up in Germany with his own cuckoo clock, Antonio holds a special place in his life for cuckoo clocks. Over the years Antonio has collected a number of products which serve as treasured timepieces that brighten his home every day.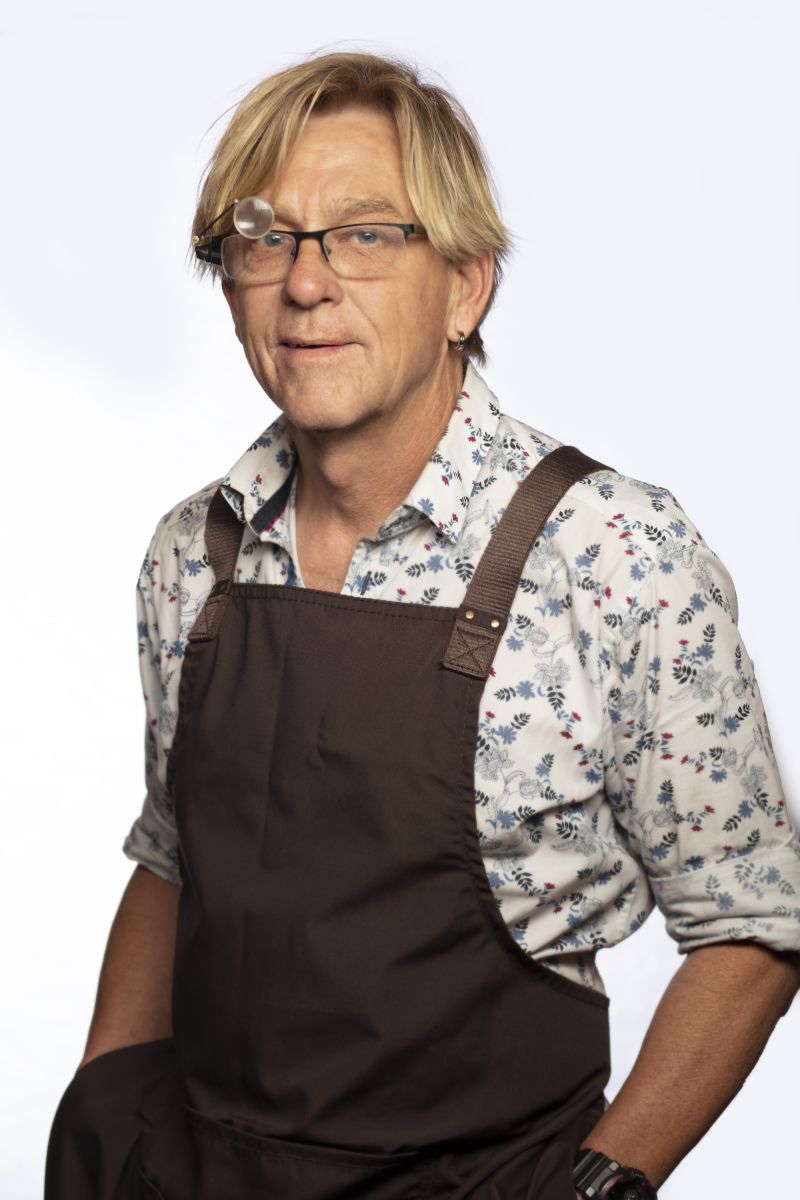 Meet Bruce
Our independent clock maker and repair man who works on-site. Bruce services a large range of mechanical clocks from cuckoo clocks to grandfather clocks and everything in between. Bruce is a qualified watchmaker completing his watchmaking trade in 1981 and has extensive experience in the art of Horology (clock and watch making), with his expertise being sought after from all across Australia.
He prides himself in his work and puts in the same attention to detail with every clock he repairs to ensure his customers are left 100% satisfied when they receive their repaired clock. If you're looking for a clockmaker to repair and restore your broken clock, choose qualified experience over all else, safe in the knowledge that your sentimental timepiece is in good hands.