Resource Centre


Everything You Need to Know About Clocks:
Browse through Clock Shop's comprehensive guides to find everything you need to know about anything clock related.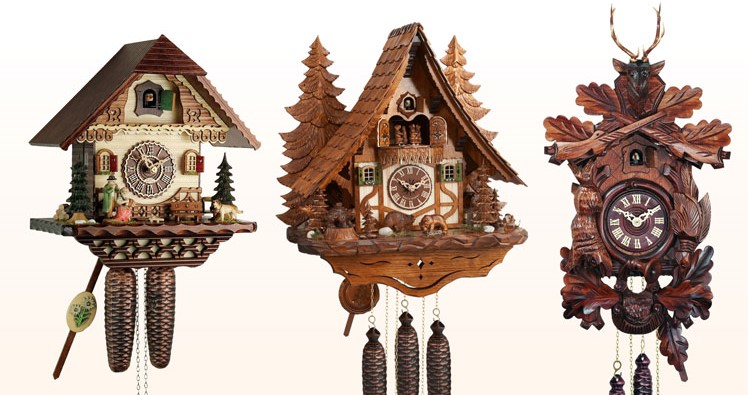 D.I.Y Clock Mechanism Guide:
Do you have a sentimental wall clock in your home that stopped moving many years ago and is now sitting there gathering dust? Or perhaps you're making a new wall clock and you just don't know where to start in order to choose the correct clock mechanism?
To help streamline the process, we have created a step by step video guide to diagnosing and fixing your battery operated wall clock.
We have also written a detailed blog post on how to fix your battery operated wall clock which can be read via the link below:
The ultimate step by step guide to changing your clock's movement
Traditional Wall Clocks:
Both elegant and timeless in design, traditional wall clocks add a touch of nostalgia and old world charm which many modern wall clocks can't achieve. Watch the video to learn how these beautiful clocks chime their ways into many people's hearts.
Cuckoo Clock Buying Guide:
Choosing the right cuckoo clock for you can be a daunting task. That's why we've put together a cuckoo clock buying guide to help you find the best cuckoo clock for you.
If you want a more in-depth guide to help assist you in choosing a cuckoo clock we recommend this article: The Ultimate Cuckoo Clock Buying Guide
Grandfather Clock Buying Guide:
In this ultimate guide to grandfather clocks we will be exploring the many different features of grandfather clocks, from the cabinetry and design, to the traditional and contemporary looks, through movement types and the different grandfather clock chimes, at a range of different price points. Learn everything about Grandfather clocks in the one video:
Read our blog about grandfather clocks:
Everything you need to know about grandfather clocks
Tide Clocks:
Read our blog on how tide clocks work via the link below: