Christmas Traditions Around The World
Author: Clock Shop Date Posted:2 December 2021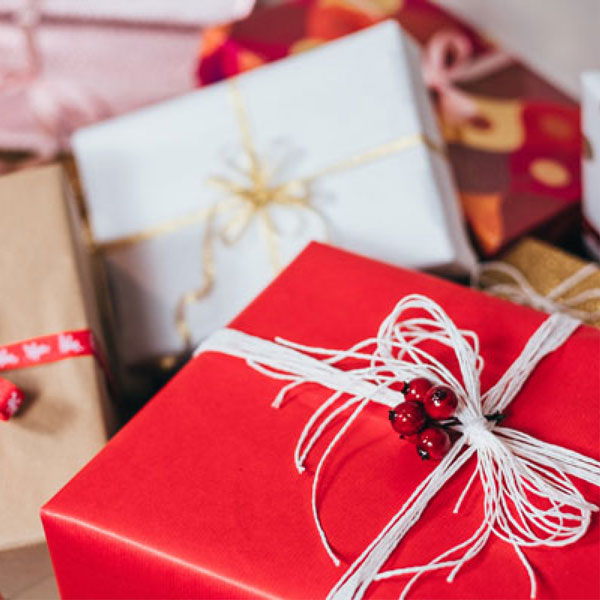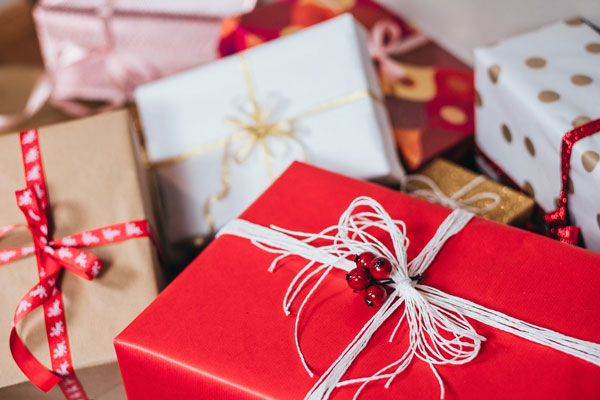 The final month of the calendar year is here and that can only mean one thing- Christmas is right around the corner. For people all over the world, Christmas comes with a variety of traditions, customs and events that vary significantly depending on where you live.
Broadly speaking, in the Northern Hemisphere Christmas is often accompanied by a snowy atmosphere, crackling log fires, warm mulled wine, and warm meals. Meanwhile, in the Southern Hemisphere, Christmas time couldn't be any more different. Instead of the traditional snowy and wintery scenescapes that bless the Northern Hemisphere, Christmas is a time where temperatures often reach 40 degrees celsius. Rather than gathering around log fires and reaching for warm drinks, those in the Southern Hemisphere spend time trying to stay as cool as possible. There is no doubt about it, Christmas takes on an entirely new meaning depending on where you are based in the world and the customs of your culture.
In Norway for example, it is believed that evil witches and spirits visit on Christmas Eve, and so many households hide their broomsticks out of sight on this day to prevent the witches from stealing them away. Meanwhile, on the other side of the world in the Philippines, a famous festival known as The Giant Lantern Festival is held annually on the Saturday before Christmas in San Fernando to celebrate the start of the festive season.
In a town called Gävle in Sweden, a 13 metre tall Yule Goat is built each year from straw. Swedish folklore states that instead of riding his sleigh everywhere in the region, Santa Claus will instead ride the yule goat to deliver presents. Since its origin in 1966, another yearly tradition has emerged, in which locals attempt to burn the goat down- a goal that has been successful a total of 36 times in 55 years!
Food related Christmas customs also vary significantly around the world. In Japan, it has become a popular Christmas Day tradition for families to eat KFC, and in doing so, KFC have even created a specialised Christmas Day menu. In contrast, during a cold Finish winter, families stay warm by eating a hot bowl of porridge on Christmas morning. On the night of Christmas Eve in Poland, many families will wait until the first star appears in the night sky before sitting down to dinner- a tradition that commemorates the star of Bethlehem. Alternatively in Ukraine, a dish called Kutya is enjoyed on Christmas Eve and it has been a tradition for households to throw some of this meal at the ceiling- if it sticks on the ceiling, it is believed that the following year will bring good harvest for the family.
In Scandinavia, homes are decorated with Christmas gnomes- otherwise referred to as Nisse - a mythical creature in Norse folklore that live in the houses and barns of a family farmstead, secretly acting as their guardians and household protectors. They are well known for having short tempers, and so if the children of the household play up during the festive season, it is believed the Nisse will steal all of their presents away. On Christmas Eve in Venezuela, residents of Caracas head to church in the early morning on roller skates. Meanwhile in Rome, people travel from all over the world to attend midnight mass, whilst the Bethlehem Christkindlmarkt is a famous Christmas Market that has been inspired by the famous Christmas markets of Germany.
In Germany, which is often known as 'The Home of Christmas', a variety of Christmas traditions are held. One tradition places authentic Christmas Nutcracker dolls around the home to represent a symbol of power, strength and good luck, whilst frightening evil spirits away. Known by the locals as Nussknacker, Nutcracker dolls represent a piece of true German history, originating in the Ore Mountains- otherwise known as Erzgebirge in the late 17th century. These handcrafted items have become wildly popular across the European Christmas markets, and according to German folklore, Nutcrackers were gifted as keepsakes to bring a family good luck and to protect their home from evil spirits and danger. A fierce protector, "the nutcracker bares its teeth to the evil spirits and serves as the traditional messenger of good luck and goodwill." Traditionally, nutcrackers were designed to represent people of authority, such as soldiers and kings; however today more modern day figures are represented including a bearded Scotsman in a kilt, Santa Claus, a golfer, a beer drinker and everything in between. These nutcrackers are still made in the same regions of the Erzgebirge that they originated hundreds of years ago in the Erzgebirge, in particular in the towns of Seiffen and Annaberg-Buchholz.
Another Christmas tradition in Germany is the use of traditional Smokers with incense- these were also crafted in the Erzgebirge for the first time and are still traditionally crafted within this region today. In Germany, Christmas lasts from December 25th until January 6th- a total of 12 days. Each of these days has a special and significant meaning, with the final day on the 6th marked to celebrate the gifts from the three wise men- gold, frankincense and myrrh. German people light incense and place them in their German smokers to signify the end of the Christmas season.
Clock Shop is proud to stock a huge range of authentic German Christmas decorations, including Nutcrackers and Smokers available for a range of tastes and budgets. Shop a large range of decorations including Christmas pyramids, carousels, snow globes, music boxes, advent calendars, nutcrackers, authentic german smokers, candles and incense to name a few.
All our products are imported directly from Germany so you can be guaranteed that what you'll receive is truly authentic and exactly the same as what is found in German Christmas markets. Rest assured that Clock Shop will help you recreate the magic of a wintery Christmas wonderland this Christmas!
---
Comments (1)
Simply. We wouldn't buy elsewhere.

By:

Sharon and Adrian Jenkins

on 2 December 2021

We are buyers from the Clock Shop and even though we have other sources nearby we are very happy with the service offered and will continue to have a good relationship with Dan and staff. Merry Christmas.
---
Leave a comment