It's Beginning to Feel a Lot Like Christmas at Clock Shop
Author: Clock Shop Date Posted:1 July 2021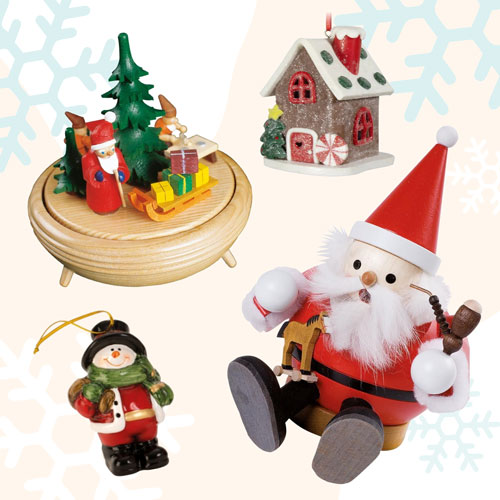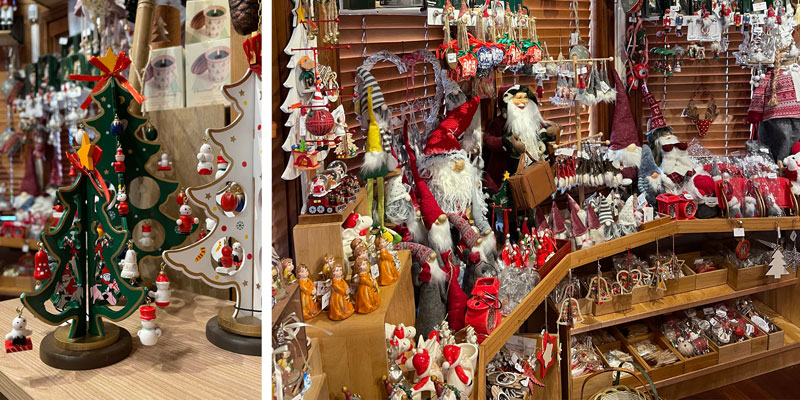 "Now hang on, it's only July, isn't Christmas still 5 months away?", one might ask, but we're here to tell you that's not always the case! Christmas in July is a relatively new tradition that is celebrated in many countries around the world during the month of July, essentially creating a 'second' Christmas celebration without taking away anything from the main event in December. So what is Christmas in July all about?
It all comes down to where you live in the world and how you celebrate Christmas in December. Traditionally in the Northern Hemisphere, Christmas is a magical time of the year that falls during winter, where the festive holiday is widely associated with a beautiful snowy ambiance. During this time, when the temperatures outside begin to drop and Christmas carols fill the air; loved ones gather together at Christmas markets keeping warm around crackling log fires, drinking mulled wine and hot chocolate; and eating warm roasts and roasted chestnuts. This is the atmosphere that is synonymous with the idea of Christmas worldwide, and for no wonder - there is a truly magical essence in the air at this time of the year.
Meanwhile, in the Southern Hemisphere and in particular Australia, Christmas time couldn't be any more different. Instead of the traditional snowy and wintery scenescapes that are often depicted in various Christmas cards, decorations and toys, an Aussie Christmas falls during the height of summer, where temperatures often reach 40 degrees celsius. Rather than gathering around log fires and reaching for warm drinks, us Aussies instead reach for icy cold drinks and cold salads, whilst spending time with our loved ones in air conditioned buildings & playing in the pool, trying to stay as cool as possible. Whilst those in the Northern Hemisphere build snowmen, Aussies build sandcastles at the beach on Christmas day. There is no doubt about it, Christmas takes on an entirely new meaning in the Southern Hemisphere, with many Northern visitors agreeing that our Christmas somewhat lacks that magical atmosphere that is widely portrayed in Christmas cards, decorations and movies. It's just... different.
This led to the creation of Christmas in July - an event designed to be celebrated during the month of July not to replace Christmas itself, but instead as an extra celebration during winter time in the Southern Hemisphere, giving us the chance to recreate the same wintery Christmas that the Northern Hemisphere celebrates every December. Whilst the origins of Christmas in July are unknown, it is believed to have originated from some Northern Hemisphere travellers who created the term as they were longing to invoke their own memories of a wintery cold Christmas.
As the event is held during winter time, winter Christmas jumpers are pulled out, fake snow and ice is on display at various events around the country, warm drinks and roasts are enjoyed as loved ones gather together to create their own take on a cold Christmas. Whilst the trend is relatively new, it is growing in popularity year after year worldwide, as more and more people long to experience the charm that a Northern Hemisphere Christmas brings. Those in the Northern Hemisphere are also catching on to the term, creating summertime warm Christmas parties that take place during the height of their summer. One thing is for sure, Christmas in July really does offer the best of both worlds.
Who Does Christmas the Best?
Perhaps it can be argued that Europe reigns supreme at Christmas time, and in particular Germany, who has forever held the benchmark in creating wonderful, whimsical and truly special memories at the most festive time of the year. In fact, the very first genuine European Christmas market (known as the Striezelmarkt) was held in Germany in 1434 in the city of Dresden, and is still running today, 587 years later.
The world famous Christmas markets dotted across the towns and cities of Germany, create a magical atmosphere around Christmas time that is a delight to the senses. At these markets you will find mulled wine slowly warming, the smell of chestnuts slowly roasting, gingerbread cookies baking, Christmas carols playing, and Christmas retail booths lighting up as the Sun begins to set. Santa Clauses stand beneath large Christmas trees and play tunes on traditional barrel organs whilst adults and children both take delight in the magical atmosphere that these markets offer. Christmas time in Germany is a truly whimsical experience that one could ever imagine.
Walking down the streets of any German Christmas market will overload your senses with many fascinating sights, sounds and smells from every direction. There is truly no holding back at Christmas time in Germany. The incredible sense of celebration and togetherness finds its way into every corner of the country and further afield, with most towns holding their own Christmas markets, that sell all kinds of hand-crafted Christmas decorations, traditional German foods and of course, the world famous "Gluhwein" or mulled wine that goes down perfectly when the temperatures have dropped to single digits.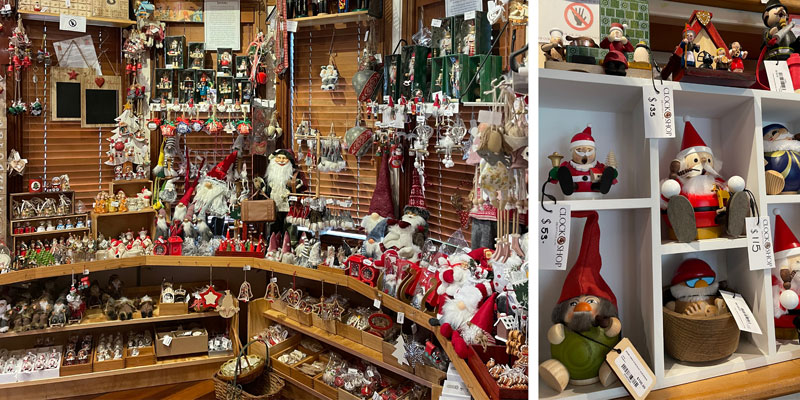 Recreate the Magic of a Traditional European Christmas
Here at Clock Shop, we are passionate about offering truly authentic products imported directly from Germany, and have carefully selected our range of Christmas products to reflect on the magical atmosphere in the air around Christmas time in Germany. Christmas decorations are a major part of the Christmas spirit over in Germany and the markets just wouldn't be the same if it wasn't for the authentic handcrafted local products that include nutcrackers, smoking men, christmas pyramids amongst many other items that originated from Germany hundreds of years ago - items that are still crafted today using the same methods that have been handed down over hundreds of years. Clock Shop stocks a large range of authentic and traditional German Christmas decorations all year round.
All our products are imported directly from Germany so you can be guaranteed that what you'll receive is truly authentic and exactly the same as what is found in German Christmas markets. Our product range is very broad and ranges from Christmas snow globes to incense, candles and advent calendars, to smoking men, nutcrackers, music boxes, Christmas lights and carousels, amongst much more. Rest assured that Clock Shop will help you recreate the magic of a wintery Christmas wonderland for your next Christmas in July event!
Visit us in store at Montville, or shop our range online at www.clockshop.com.au and decorate your home into the very whimsical atmosphere that a German Christmas is world famous for no matter where you live! We have one of the best selections of imported christmas decorations available in all of Australia, and one thing is for sure, we always keep the spirit of Christmas alive at Clock Shop!
Christmas At Clock Shop
---
Leave a comment