Prost to Oktoberfest - Celebrating Good Times
Author: Clock Shop Date Posted:1 October 2021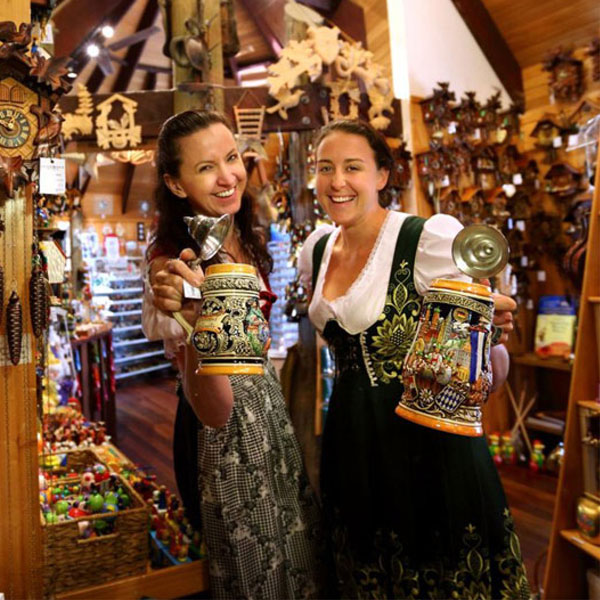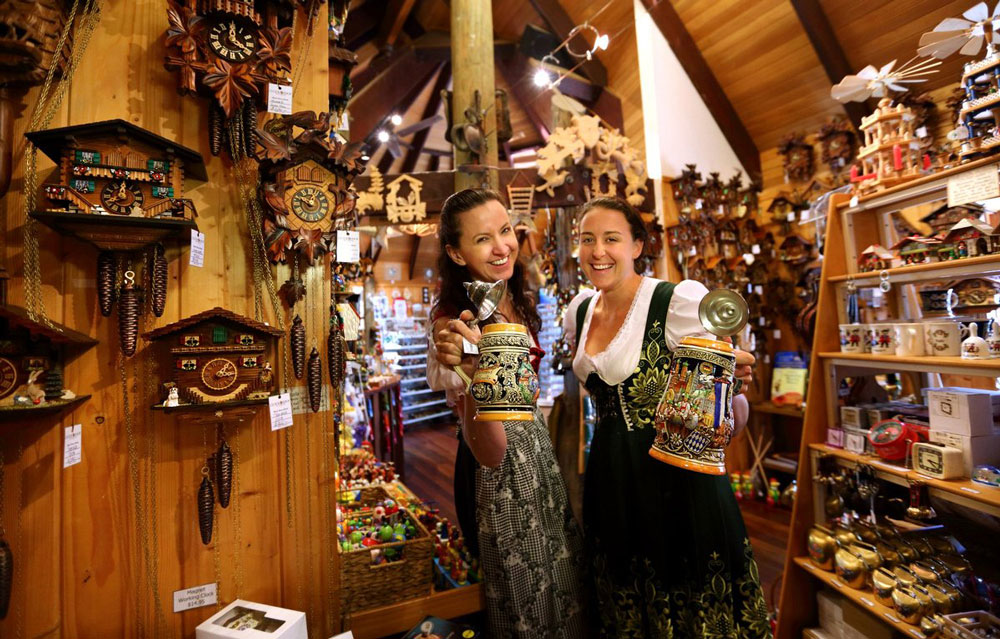 Imagine a festival where 7 million litres of beer is consumed, 700,000 pork sausages and chicken pieces are eaten, and 2.7 million kwh of electricity is used- the same amount that a family of 4 would use in 52 years! That festival is otherwise known as Oktoberfest - the most famous drinking festival in the entire world. Oktoberfest, also known as a Volksfest (beer festival and travelling funfair) is traditionally held every year in the same location- that is on Theresienwiese- a meadow in Munich that spans a total of 42 hectares.
Origins of Oktoberfest
The festival originated in this very location on October 12, 1810 as a wedding celebration of Bavarian crown prince Ludwig to Princess Therese of Sachsen-Hildburghausen. Citizens of Munich were invited to attend the royal celebrations which were held on the fields surrounding the city gates. The festival was originally named Theresienwiese (Theresa's fields), and today is often referred to as d'Wiesn, which is another German name for Oktoberfest, as well as a colloquial name for the fairgrounds themselves. The annual folk festival event is deeply ingrained into Bavarian culture, and runs over a period of 16-18 days, running from mid September through to the first Sunday in October. Originally, the event finished with a horse race on the final day whilst in the presence of the royal family, marking the close of the event- in fact it was the decision to race horses in the subsequent year that gave rise to the Oktoberfest tradition. Also the following year in 1811, the decision to include an agricultural show as part of the festival was included, as a bid to boost Bavarian agriculture. Though horse racing no longer forms part of the event today, the agricultural show is still included every 3 years on the festival grounds. The addition of beer tents and halls to replace the smaller beer stands in 1896 helped the festival to grow rapidly in numbers every year, to become one of the most famous events in the world today.
Oktoberfest in the Modern World
Today, the festival is a sight to behold, with more than 7 million people from around the world making the annual pilgrimage to the traditional festival in Munich to celebrate good times in the giant brewery beer halls, surrounded by traditional music, dancing, laughter and amusement rides. The annual Munich event is so large that an average of 7 million litres of beer is served- an amount large enough to fill 3 Olympic sized swimming pools! Patrons dress up in traditional German clothing called Tracht, which includes dirndl dresses for women, and lederhosen with suspenders, and traditional Tirol hats for men, and gather under a number of different tents (on average 17 larger tents and 21 smaller ones). The festival grounds outside are filled with carousels, amusement rides and fun-fair items to entertain patrons. Whilst Munich hosts the original and authentic Oktoberfest event, countless smaller Oktoberfest celebrations also happen around the globe, celebrating the momentous festival 1 litre at a time!
Unfortunately due to the global Coronavirus pandemic, the Oktoberfest celebrations have been halted for a second year in a row in many locations around the world, with many people resorting to hosting smaller get togethers with family and friends instead.
Celebrate Oktoberfest with Clock Shop
Here at the Clock Shop, we are fully equipped to help you create your own mini Oktoberfests with your nearest and dearest- providing you with traditional German clothing including Tirol Hats, Hat pins, Suspenders, and a range of drinking accessories including Authentic German Beer Steins from one of the only remaining manufacturers of authentic beer steins in the world; along with a range of novelty drinking accessories including drinking horns and goblets. No matter what it is you are seeking, one thing is for sure- we will help you celebrate good times, and togetherness with friends and family, no matter how big or small.
---
Leave a comment