Time Has a Wonderful Way of Showing Us What Really Matters...
Author: Clock Shop Date Posted:1 February 2022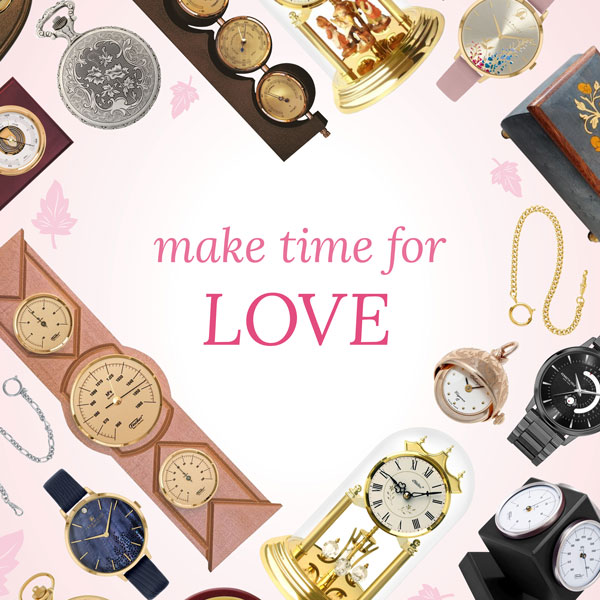 Valentine's Day
Why is Valentine's Day associated with love and where did the term originate from?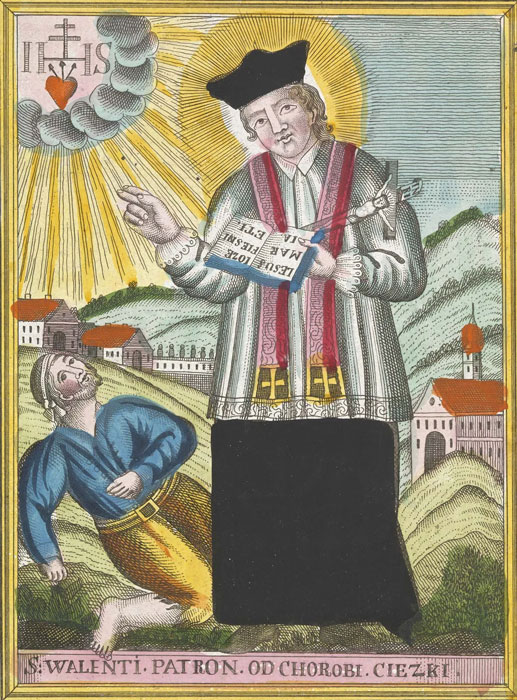 To answer that question we have to head back two thousand years to 3rd Century Ancient Rome. Records are unclear that either one or two men named Valentine were martyred on the 14th of February by Emperor Claudius II around the year 269 AD. One legend labelled Saint Valentine as the 'Patron Saint of Love' due to the fact that he would marry couples in secret, defying the Emperor's ban on soldiers getting married - hence why the day was associated with the notion of love. In the year 496 AD, Pope Gelasius I and the Roman Catholic Church decided to honour Saint Valentine and so they named February 14th as Saint Valentine's Day - a feasting day associated with love. It is believed that the day replaced the ancient festival of Lupercalia, a festival of fertility and agriculture.
Folk traditions of Valentine's Day have changed significantly over the years to become the celebration of love that we are familiar with in today's modern times. During the middle ages between the 14th and 15th centuries, courting and the idea of romantic love truly flourished. In England during the 18th century, couples gifted each other flowers, sweets, and handwritten greetings cards, which became known as Valentines cards.
Around this time symbolism associated with Valentine's Day also gained popularity, with both the symbol of the love heart and the image of cupid both becoming widely recognised as a symbol of love and therefore also associated with Valentine's Day. In Roman mythology, Cupid was the son of Venus - goddess of beauty and love, who can be traced all the way back to 700 BC, to Eros- the Greek God of love. In the 4th century AD, the Romans adopted Eros into the image of Cupid and gave him love-matching powers with his shooting arrows that caused people to fall in love with each other. During the Victorian Era, the act of giving flowers became a popular trend amongst couples in love, with red roses symbolising deep love. Just a century later in the early 20th century, mass produced greetings cards took over popularity from the handwritten cards, largely due to the American company Hallmark and their wildly popular themed cards for different occasions.
Though the origins of the special day are somewhat grim, today Valentine's Day truly celebrates love of all kinds and is celebrated in many countries around the world, with gifts such as sweets, flowers, jewellery, chocolate and cards all given as a modern day symbol of love between couples.
Here at Clock Shop we celebrate the idea of giving your special someone, high quality gifts that last a lifetime. Something precious and unique. Whether you have a partner that you wish to spoil, a friend that you want to express your gratitude to, or whether you just want to treat yourself, we have the perfect gift for you.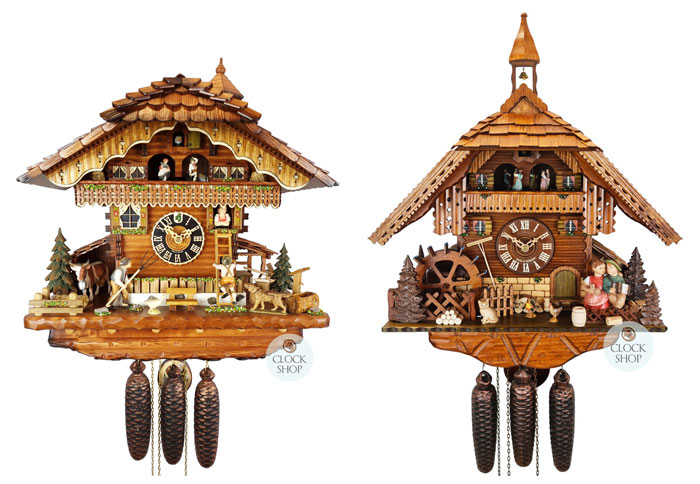 Our Sweethearts Cuckoo Clocks would be perfectly suited for a couple in love and would make a great statement piece in the home of newlyweds or a newly engaged couple. These highly detailed cuckoo clocks have been handcrafted in the Black Forest in Germany and feature a couple who move and kiss each other. There really is no sweeter way to say 'I Love You', than with this Rustic Love Wall Clock, that would suit any style home. What sets this clock apart is the inclusion of the Eiffel Tower on the clock dial itself. The French language is commonly considered the most romantic language in the world and Paris is famously known as the city of love. Another great option would be the Vintage Floral Butterfly Wall Clock, which offers a cheerful feminine touch with butterflies and flowers adorning the clock dial.
Looking for something elegant to give to that special someone in your life? Our entire range of Anniversary Clocks make the perfect gift idea. Contrary to popular belief, anniversary clocks weren't designed to be anniversary gifts, though they could be perfectly suited for such a purpose, such as Valentine's Day. Featuring a spinning pendulum that twirls back and forth at the base of the clock, these treasures are both elegant in design and make excellent conversation starters and beautiful additions to any home.
Another great unique gift idea for your cherished one is a music box- either one from our range of Traditional Vintage Style Music Boxes, or for a more affordable option, consider our range of Hand Wound Music Boxes available in a range of designs. These delightful music boxes come with beautiful tunes, from classics such as Beethoven, Brahms, Tschaikowski and Mozart, through to modern tunes from the Beatles and countless classic jingles that will be sure to make your loved ones' heart sing.
Did you know that jewellery is the most widely gifted present on Valentines Day, with billions of dollars spent towards jewellery each year? Many recognise that whilst flowers and chocolates are finite, a fine piece of jewellery will serve as a long lasting keepsake and reminder of love. Another wildly popular idea for couples on Valentine's Day is to enjoy a romantic dinner for two. Why not combine the two and spoil your loved one with one of our authentic German Sterling Silver Necklaces that feature famous German food such as the pretzel or a piece of Black Forest Cake.
Finally, another excellent gift idea is one of our watches available in a range of different styles, from a number of reputable well known brands such as Ducati, Disney, Claude Bernard, Classique and Kenneth Cole. Browse the entire collection of Watches today for both Men and Women to find that perfect gift for that somebody special in your life.
There's no doubt about it that Valentine's Day has evolved significantly over the years to become a very special day for celebrating love. So no matter what you're doing or where you'll be this Valentines Day, Clock Shop has the perfect gift that says it all.
xoxo
---
Leave a comment