Robert Herr | Custom Made Luxury Cuckoo Clocks
Author: Clock Shop Date Posted:1 June 2021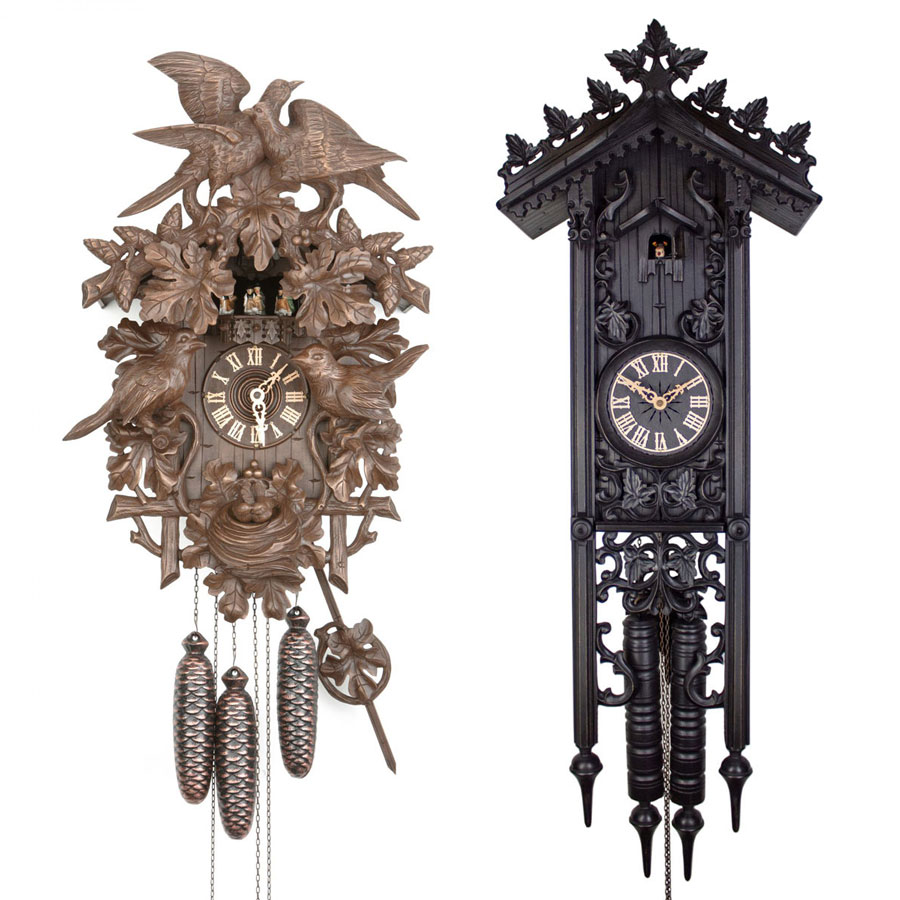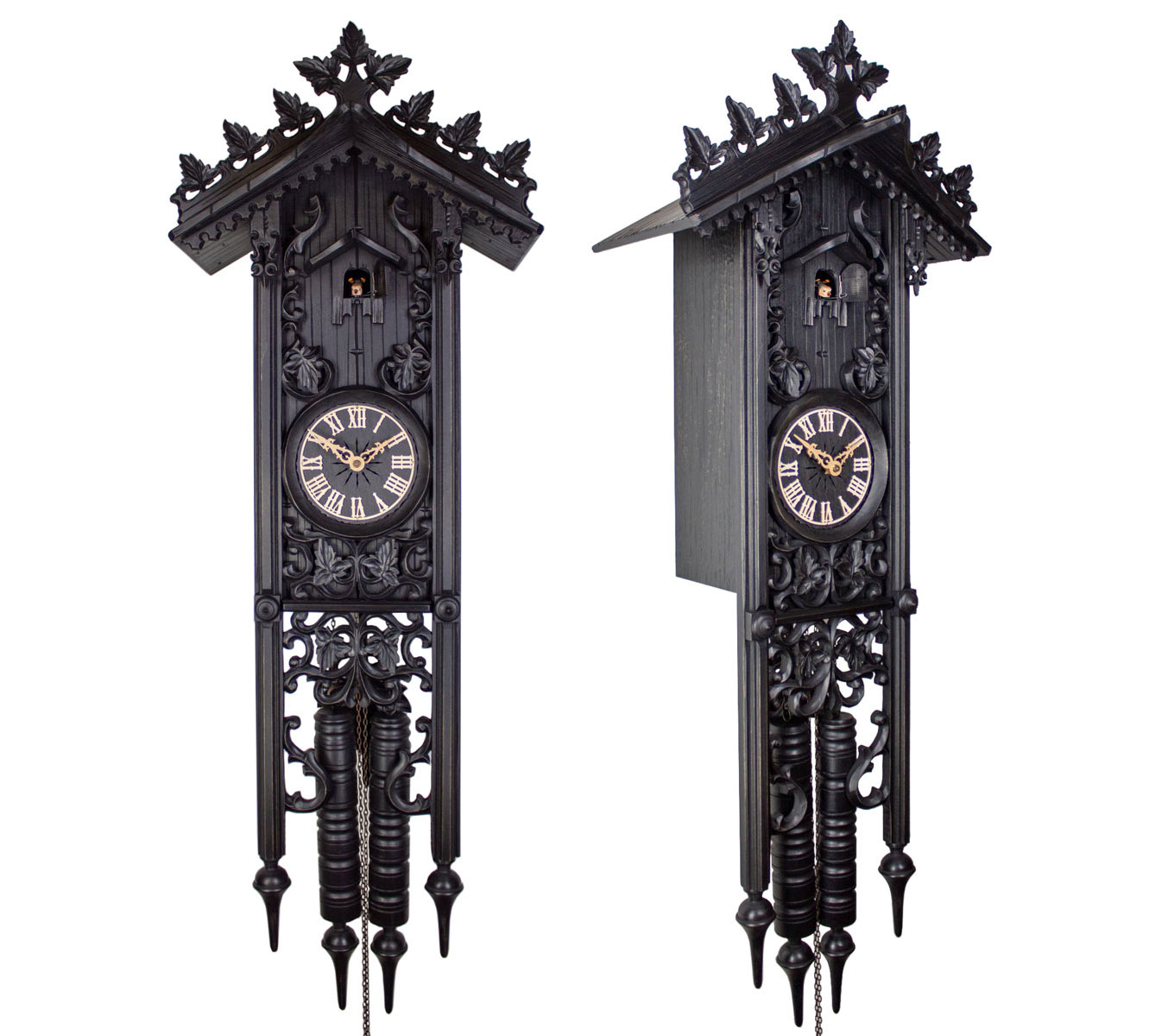 We are excited to announce a brand new German supplier that we have on board, who specialises in premium hand carved cuckoo clocks. Based in Schonach in the heart of the Black Forest of Germany, Robert Herr Cuckoo Clocks is a family run business that has withstood the test of time, originating over 150 years ago in 1868. The supplier, who is now into the 5th generation of clock makers, represents the oldest existing manufacturer of cuckoo clocks in all of the Black Forest. Today, the business is run by Christophe Herr- a German clockmaker who has made the production of timeless high-quality clocks his life work and passion. The company is still based in the original workshop from the 1800's, and their philosophy is simple - every single cuckoo clock is completely handmade by either Christophe or his father, adopting the centuries old traditions and methods of German cuckoo clock craftsmanship.
The combination of design, creativity and attention to detail that Robert Herr cuckoo clocks encompass truly represents what the essence of Black Forest high class workmanship is all about. Robert Herr ensures that each clock creation is exceptionally built, deeply carved down to every intricate detail. From the design to the details, Robert Herr cuckoo clocks carry an elegance and beauty that is typical of authentic Black Forest clockmakers. Perhaps one distinct feature about Robert Herr cuckoo clocks is that each clock is uniquely hand carved, and no two clocks are the same. Custom made upon order, these premium cuckoo clocks all feature immaculate attention to detail, with each timepiece featuring a wooden cuckoo that moves its wings when called, and which also features a beautiful cuckoo call. Available in either 1 or 8 day movements, Robert Herr clocks vary in designs, with some examples of past clock designs having featured hunting motifs, birds, tendrils and leaves amongst other original designs from the 1800's- however due to the nature of the business offering individual unique pieces, the design and colour of each finished product can vary greatly. Once handcrafted, Robert Herr clocks are treated with a special antique wax, and are traditionally stained. Every feature of Robert Herr cuckoo clocks has been precisely thought out, including the musical movements housed inside the cuckoo clocks themselves, which feature a 36 note music box instead of an 18 or 24 note music box, thus producing more musical detail equalling a higher quality song.
Robert Herr is a member of the "VDS-Verein die Schwarzwalduhr" (= Black Forest clock association). The members of the "VDS" are manufacturers, dealers, suppliers and experts who want to protect the high quality standard of Black Forest clocks, and in doing so, have developed a certificate of authenticity for all clocks with a mechanical movement made in the Black Forest. In order to provide customers with this certificate of authenticity, a company who is part of the Black Forest Clock Association must meet a number of requirements before doing so. The product must be produced authentically and exclusively from the Black Forest, and must be working purely mechanically with all of its essential working parts to have also been produced in the Black Forest as well. Robert Herr is a proud member of this association, guaranteeing the hallmarks of quality, precision and authenticity for all of their products.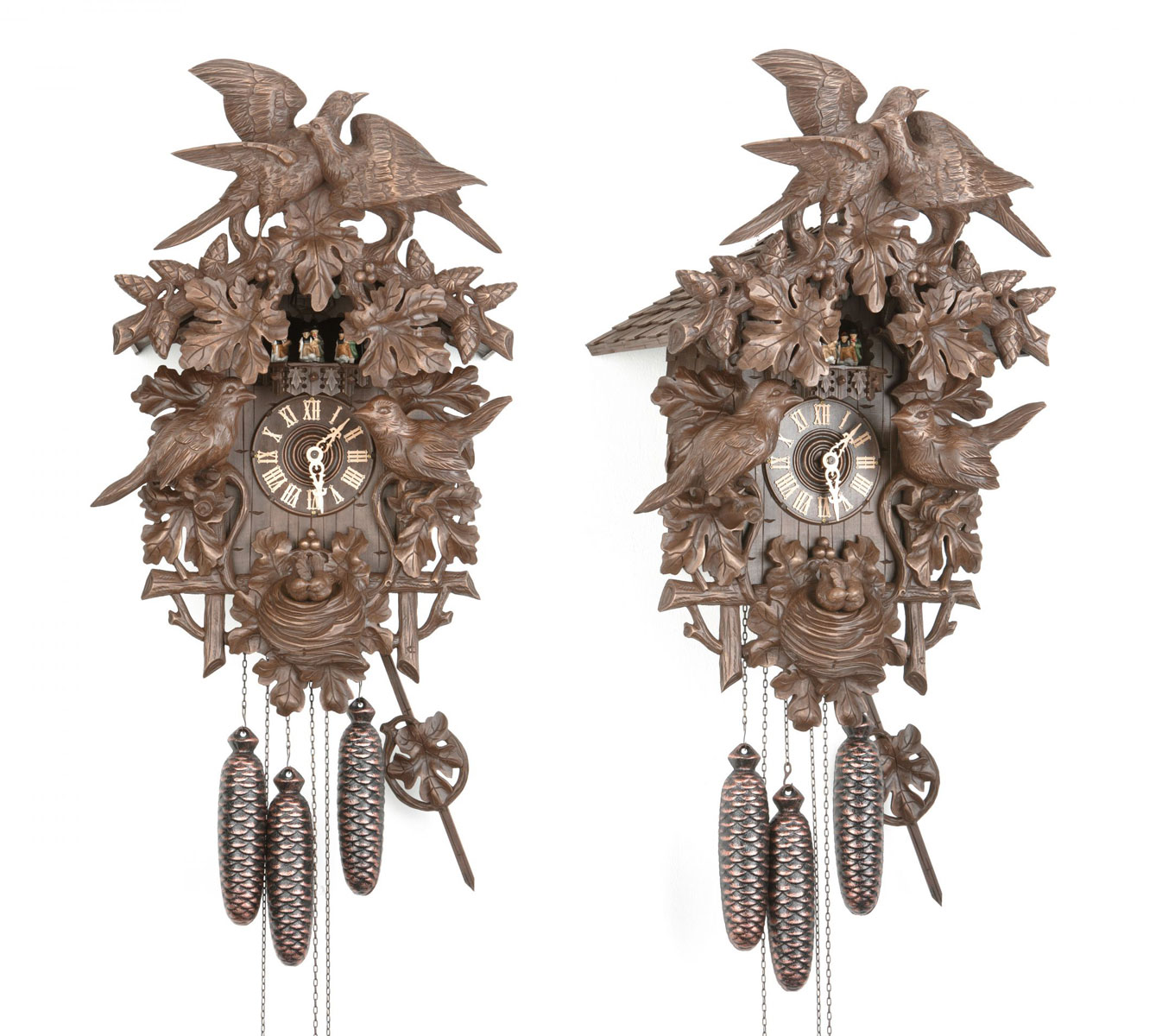 These premium quality cuckoo clocks will be arriving at the Clock Shop in July/August and will be available to custom order. One feature item by Robert Herr coming to the clock shop is a 'loving birds' clock that features wooden weights and a music box that plays the tunes Badner Lied (The Badnerlied is the unofficial hymn of the former state of Baden) and Tief im Odenwald (A very popular song from the Odenwald and a short foray to the Oberhöllgrund). Needless to say, here at the Clock Shop we are excited at having this new supplier on board, and cannot wait to showcase the quality and design that Robert Herr cuckoo clocks are world renowned for.
---
Leave a comment