Glässer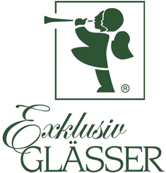 The Glässer Story
In 1932, Mr. Richard Glässer decided to become an independent distributor in Seiffen. His early assortment consisted of semi-luxury items such as coffee, tea, cocoa, tobacco and alcohol and then in 1934, wooden figures made in Seiffen were added. At the end of the 1940s, the company added items from its own production and quickly found its own identity. In the first years after World War II, items such as chests, quill boxes, and buttons were very popular. Thereafter traditional Christmas decorations from Seiffen gained in importance. Mr. Glässer paid particular attention that his figures have a friendly appearance, be of the highest quality but remain affordable. Naturally, everything was based on typical Seiffen wood-turned figures. Figures from the Christmas story, fairy tales, as well as miners and angels from old mining traditions were used on Christmas pyramids and candle holders.
The Present.
Endearing and expressive turned-wood figures have made the Erzgebirge workshop Richard Glässer GmbH world famous. Today the company employs approximately 85 employees in three production buildings who are involved in the manufacture of nearly 1000 crafted items. You will find a wide variety of products available from Richard Glässer GmbH. Smoking figures, music boxes, nutcrackers, arched candle holders and much more is available to you in traditional Erzgebirge design and excellent quality. Experience with wood working, influenced by the customs of miners and centuries-old knowledge about toy production are expressed in the work of Glässer artisans. Continuing traditional techniques and protecting existing designs, coupled with passion and creativity, allow Glässer to share their unique products and Erzgebirge holiday customs with you.
Traditional Erzgebirge Crafts
Traditional German Christmas crafts originated in the Ore Mountains, otherwise known as Erzgebirge - a low mountain range in the east of Germany more than 200 years ago. Crafted wooden toys have been a staple of the Erzgebirge toy makers since the mountains were mined for silver. The Clock Shop stocks a wide variety of Glässer products all year round, with over 100 products on offer that range from candles and incense, to smoking men and pyramids, all available in a unique and fun array of patterns and designs for you to choose from.