A Father's Love Will Never Fade Away
Author: Clock Shop Date Posted:19 August 2021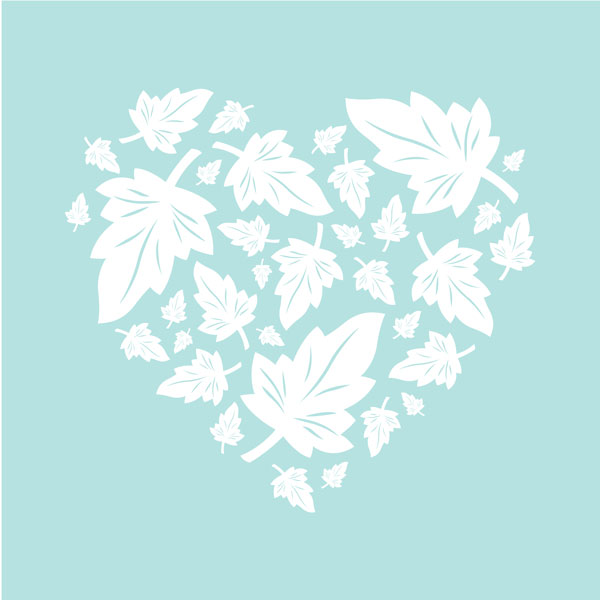 The moment that a father meets his own child for the first time is a truly special moment - at that point in time something changes in him and he feels a love that is indescribable. This love is unshakeable and will stand the test of time- as evident through the years of a father's support, love and strength for his family. The quality of a father can be seen in the goals, dreams, and aspirations he sets, not only for himself but also for his family. It is important to note that a father figure can take on many forms for many different people. Somebody who you can turn to for advice and support, perhaps somebody different to who raised you. A father figure can take on a variety of shapes and forms, ranging from our biological fathers to adopted fathers, family relatives or friends, brand new fathers or grandfathers, and even fathers to pets. No matter who the father figure is in your life, each and every one of these special important figures in our lives deserve to be recognised and celebrated for the wonderful people they are.
Celebrate All Father Figures This Father's Day
Father's Day is celebrated across the world in more than 50 countries, though not all countries celebrate it on the same day. In Australia, the day is typically celebrated on the first Sunday in September, this year falling on the 5th September. The day honors the father of the family, as well as fatherhood, paternal bonds, and the influence of fathers' throughout society.
Whilst we should be thankful for the wonderful father figures in our lives every single day, Father's Day offers the perfect opportunity to celebrate and honour these special figures in our lives in a time honored tradition, allowing us to show our love and appreciation to those who have provided so much for us to be where we are today. When it comes to giving gifts, it's the thought that counts. Sure, it might be nice to give something like a fine beverage as an example, but in a few weeks the drink will disappear, and there will be nothing left to remember the gift. So this Father's Day, why not honour the special father figure in your life with an item that symbolises his love and dedication, by gifting him a treasured item from the Clock Shop that is bold, strong, courageous and wise, - something that will stand the test of time, just like a father's love.
Gift Ideas From the Clock Shop This Father's Day
Have you considered getting the father figure in your life something bold and unique, like a carved cuckoo clock from the Black Forest in Germany? Our range of Before The Hunt and After The Hunt carved cuckoo clocks would make an exciting gift if your father is into hunting - these unique designs are hand carved and often feature a carved stag head on top of a detailed scene including a rabbit and a hare, though there are variations of this design that might appeal to your father. Or perhaps your father is into woodworking and carpentry- then why not consider a chalet style cuckoo clock, many of which feature automaton that include a lumberjack, a woodchopper, a fisherman, amongst a variety of different scenes featuring beer drinkers enjoying a fine drink and a laugh outside a traditional Bavarian chalet. Browse our extensive range of cuckoo clocks today and see if something jumps out at you that just speaks for your father. Maybe your father is an aviation or motorbike enthusiast instead? If so we have the perfect original clock designs by the Dutch brand Countryfield that would appeal to him perfectly.
You might like to consider whether your father appreciates a highly precise timekeeping watch- then why not consider spoiling him with our brand new range of Ducati watches, designed by the Italian car manufacturer Ducati. This exciting range has only hit our store a few weeks ago. How about considering gifting your father one of our range of Pocket Watches by Classique that run on a highly precise Swiss made mechanism. This extensive range comes in a variety of designs that would appeal to many fathers around the world- designs including fishing scenes, hunting scenes, motorbikes and trains to name a few. Nothing offers the same charm, character or history as a good quality timeless pocket watch. These classic timepieces have existed for over 500 years, being continually developed and improved over the years and today serve as a generational keepsake that is stylish and classy. Other watch brands to consider include the Classic Chronograph series by Claude Bernard, which speak in volumes of style. Perhaps you are looking for a wrist watch that stands out from the rest - if this is the case why not consider one of our range of Kenneth Cole skeleton watches. There's something absolutely fascinating about the exposed gears and mechanisms shifting over time that make skeleton watches such a special and unique timepiece that your father is sure to appreciate. We also have a range of beautiful skeleton clocks on offer too should you prefer that. If your father is into sports and the outdoors, it could be an idea to spoil him with our affordable range of luxury Timberland Watches, which are well suited to both an outdoors environment as well as formal events.
Not quite what you had in mind? Does your father like meteorology or is into boating- if this is the case consider something from our range of Barometers and Thermometers which includes a range of nautical themed clocks, that is sure to delight him.
Not looking for a timepiece this Father's day? Don't worry, we have you covered. Does your father appreciate a fine drink, perhaps of beer, wine or whiskey? Instead of buying him a fine drink that will be consumed and then forgotten about, why not buy him a unique drinking accessory to enjoy this drink (and future drinks) instead, something that he will be sure to love and appreciate and bring out for special events like Fathers Day! - our extensive range of Authentic Beer Steins is sure to delight, with over 100 unique creations to choose from that are authentic in origin- In fact, the clay to produce an authentic beer stein comes only from a specific region in Germany- the Westerwald region, where the brand King Works (King-Werks - Wuerfel & Mueller GmbH and Co. KG) is based. Our range of King Beer Steins come in a variety of unique and limited edition designs. If you are after something that is more affordable, why not consider a Souvenir Stein, which comes in a variety of truly unique shapes and designs including Drinking Horns and Glass Drinking Boots, that your father is sure to enjoy his next beverage of choice out of.
No matter what it is you are searching for to spoil your Father and to say thank you for all that you do, here at the Clock Shop we are confident you will find something that is truly unique and will make a perfect gift for your father. Fathers come in all varieties and figures, and perhaps he is into something from our website we have not mentioned yet - We recommend browsing our entire range on our website today to find that perfect gift today.
---
Leave a comment