There is No Greater Gift Than That of a Mother's Love ❤️
Author: Clock Shop Date Posted:6 May 2021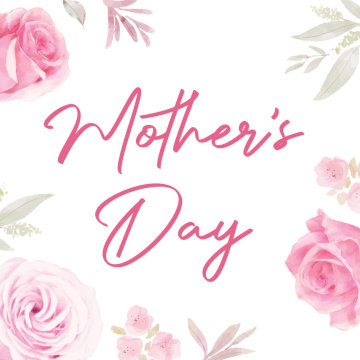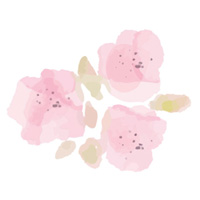 A Mother's Love Endures Through All
Motherhood is often referred to as the hardest job in the entire world. It's a job that comes with no pay, no sick days, no holidays, and for the first few years, not a great deal of sleep either. Before you entered this world, your mother carried you in her womb for almost 10 months, loving you more than you could possibly imagine before you were even aware of the outside world. During this time she experienced so many incredible moments, like seeing your heartbeat for the very first time on an ultrasound; and feeling the flutter of your tiny kicks that grew stronger by the week. By the time you were ready to enter this world, your mother endured a true labour of pain and love to bring you into this world. And then, when your mother first laid her eyes upon you and held you for the very first time, her entire world expanded. It was at that point in time she instantly felt more love for you than at any other time in her entire life prior, a love which will stand the test of time.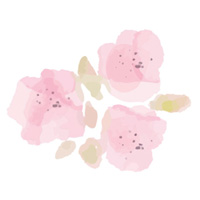 The hours of love and dedication that go on behind the scenes of motherhood definitely get overlooked. From nurturing us through long sleepless nights when we were young; to teaching us about love and compassion and the world around us as we grew up; and through the ongoing support that endures long after we have flown the nest; there is no doubt about it- we all learn so much from our mother's. They raise us, nurture us, and teach us right from wrong. They pick us up when we fall and help us grow and navigate our way through this world one day at a time. From the moment we took our very first steps as babies, to the steps we took across the graduation stage as an adult, and one day the steps we took down the aisle, our mother's are there cheering us on and being our biggest supporter and lifelong friend through it all, every step of the way. Whilst motherhood is a role that is often exhausting, it is also one of the most rewarding and important experiences of all. Everything we are, our mother's helped us to be.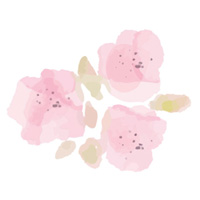 A Mother in Many Different Forms
It is important to note that a mother figure can take on many forms for many different people. A mother figure is somebody who you can turn to for nurture, advice and support, perhaps somebody different who raised you or nurtured you. A mother figure can take on a variety of shapes and forms, ranging from our biological mothers to adopted mothers, family relatives or friends, brand new mothers or grandmothers, and even mothers to pets. No matter who the mother figure is in your life, each and every one of these special important motherly figures in our lives deserve to be recognised and celebrated for the wonderful people they are. So how can we ever begin to thank all of the mother figures in our lives for their love, sacrifice and dedication?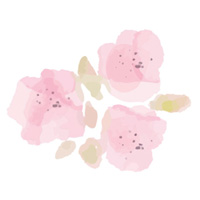 Celebrate All Mother Figures This Mother's Day
Mother's Day is celebrated across the world in more than 50 countries, though not all countries celebrate it on the same day. In Australia, the day is typically celebrated on the first Sunday in May, with the date in 2021 falling on the 9th May. The day honors the mother of the family, as well as motherhood, maternal bonds, and the influence of mothers' throughout society.
Whilst we should be thankful for the wonderful mother figures in our lives every single day, Mother's Day offers the perfect opportunity to celebrate and honour these special figures in our lives in a time honored tradition, allowing us to show our love and appreciation to those who have given us, and given up so much for us. When it comes to giving gifts, it's the thought that counts. Sure, it might be nice to give something generic like flowers, chocolate and a nice card, but in a few days the flowers will wither, the chocolate will disappear, and all that will be left is a memory of the day. A mother's love is something that comes deep from within, it is special, unshakeable, and will last an entire lifetime. So this Mother's Day, why not honour the special mother figure in your life with an item that symbolises her love and dedication, by gifting her a treasured item from the Clock Shop that is beautiful, feminine, high quality and everlasting - something that will stand the test of time, just like a mother's love.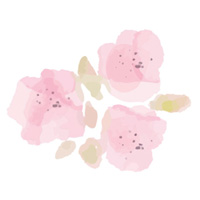 Gift Ideas From the Clock Shop This Mother's Day
Why not consider one of our range of elegant Anniversary Clocks, which are both beautiful and elegant in design. These items come in a range of designs and finishes including porcelain or gold, complimented by feminine features such as floral designs. Even better is that the flowers on these clocks will not fade and wither, and instead will last for many years to come.


Perhaps the mother figure in your life has a beloved jewellery collection or collectables set. If this is the case, why not spoil her with one of our captivating range of Traditional Music Boxes or Ballerina Music Boxes. These unique and high quality keepsakes are available in a range of elegant designs, many featuring beautiful carved inlays and handpainted feminine designs on the top depicting women, floral patterns and musical instruments. These music boxes come in a wide range of tunes which include: Swan Lake, Sleeping Beauty, Waltz of the Flowers, Danube Waltz, Waltzing Matilda, and Emperor's Waltz. The beauty of gifting a music box is that they can be handed down over the female generations in the family for many years to come- now that is a truly thoughtful and precious gift to give this Mother's Day.

Perhaps instead you might like to consider our huge selection of Watches available in many different designer brands to suit a range of tastes and budgets. Nowadays watches mean even more than just telling the time. They represent a statement piece- a personal timepiece that is unique to each individual wearer. Perhaps the mother figure you want to spoil this Mother's Day is a true Disney fan, then look no further than our large selection of authentic Disney Watches. Perhaps instead she prefers to stay on track with a touch of class and style- if so, consider our range of Kenneth Cole, Bering, Claude Bernard, or Festina Watches. Looking for something slightly more artistic instead? Discover the vibrant colour and designs in our range of Sara Miller watches, or browse our ladies collection of Pierre Lannier watches in beautiful feminine colours and designs, also available in gift boxes that include a watch and candle set, to make your next gift idea even easier. Maybe instead you are searching for a timepiece that is a little more classic and vintage in design? Look no further than our unique range of Pocket Watches or Pendant Watches available in various styles and materials including gold, rose gold, silver, and rhodium. These are items of true beauty, typically endowed with intricate designs, precious gems and metals, presenting a truly special and thoughtful gift idea that will last for many years to come.
Nothing standing out to you just yet? Have you considered gifting something just that little bit more unique instead? If so, then look no further than our range of authentic Russian Matryoshka Dolls. These beloved items are handcrafted in Russia, and are available in a huge range of styles and themes, ranging from traditional painted dolls through to fairytale characters, children's characters, and even celebrities, making a truly unique gift idea that will put a smile on your loved ones face this Mother's Day.
No matter what it is you are searching for, here at the Clock Shop we are confident you will find something that is truly unique, special, and will stand the test of time, just like a mother's love.
---
Leave a comment