AMS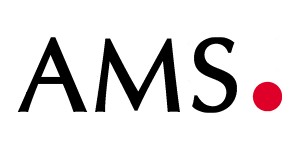 Authentic Black Forest Clocks Since 1841
For more than 150 years, clockmakers and designers have shared the AMS family company's ambition and enthusiasm in the art of clockmaking, to produce only the very best quality timepieces, meeting world famous Black Forest clock making tradition requirements. Originally established in 1776 by Joseph Mayer in the Black Forest, the family business was re-named to Alois Mayer & Sons (AMS) in 1841. Today, AMS designs are committed to aesthetics and high quality, having built on over 180 years of experience over the decades and generations. The range of products from AMS therefore comprises not only traditional Black Forest clock making masterpieces but also state-of-the-art designs of today using materials with that touch of tomorrow. AMS clocks are highly regarded worldwide for their precision and reliability.
Premium Quality Timepieces
AMS wall clocks use a selection of high-quality materials to produce highly precise and reliable clocks that will last for many years to come. These Black Forest Clocks are in a class of their own, with two main design features including elegant classics, and trendy designs that keep up with the fast pace of the modern world.
Each generation has added innovative designs and enhancements to constantly expand and develop their range of clocks available, with the goal to keep the brand contemporary over its existence. AMS produces a high variety of clocks including table clocks and wall clocks in a variety of designs and finishes including glass, metal, and wood to suit almost any chosen space. The Clock Shop supplies a large variety of AMS clocks, with over 170 different products to choose from both in store and online.