A Clock With A Story To Tell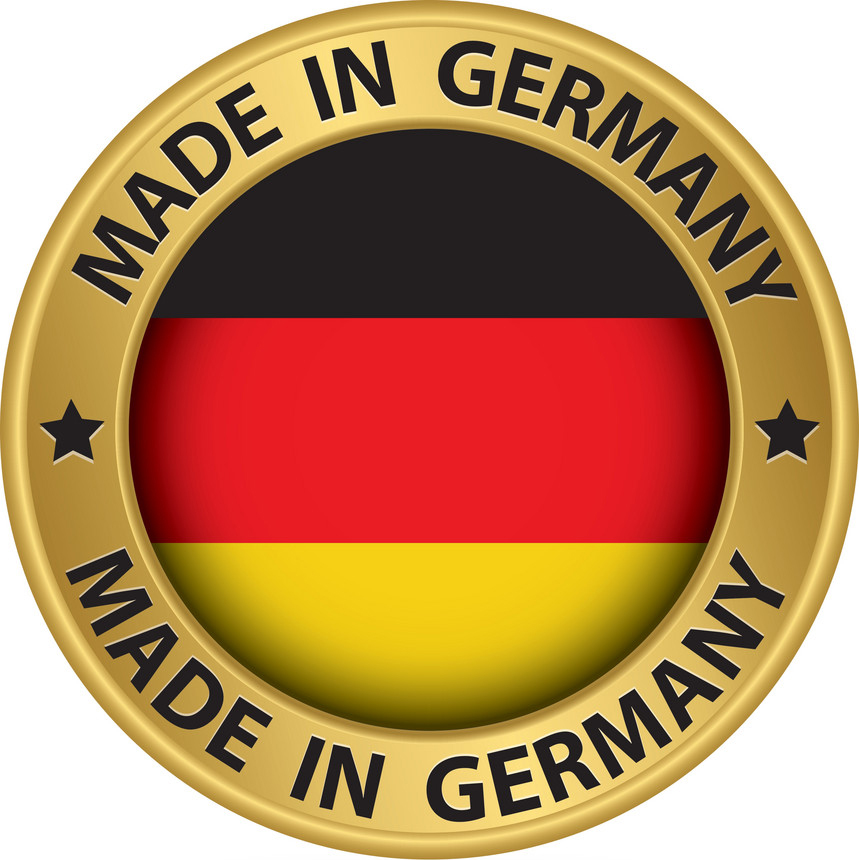 This delightful Fox & Grapes 1 Day Mechanical Carved Cuckoo Clock 46cm By HÖNES represents a fine example of a genuine, high quality hand-crafted Black Forest cuckoo clock, produced from Schwarzwald in Germany, a region otherwise known as the Black Forest.
Measuring 46cm in height*, this adorable clock features a fox & 3 bunches of grapes along with an arrangement of leaves adorning the clock's body, a design commonly featured on many of the early cuckoo clocks and still make up one of the most popular styles of cuckoo clock carving today. Crowning the clock is a beautifully hand-carved raven which is distinctly different from the standard "bird & 5 leaf" models.
This clock tells the story of a raven who sits in a branch eating a bunch of grapes, however, a cunning fox lurks below, wanting the grapes for himself! In a ploy to steal the grapes from the Raven, the fox devises a clever plan. He speaks to the raven "Oh, how beautiful you are! Tell me, is your voice equally that?". With great pride the raven puffs out her chest and lets out the most stunning call, echoing throughout the woodlands, only to have the bunch of grapes fall from the branch in which she is perched upon, into the open jaws of the cunning fox.
The in-built cuckoo of this clock calls the time each hour and once at half past, with a manual shut-off mode that is enabled by lifting and pulling a lever. This particular clock needs to be wound once a day.
This beautifully designed clock by HÖNES is a charming timepiece, suitable for those looking for a quality traditional wind up cuckoo clock using carving methods that have been practised for hundreds of years.
Benefits of a Mechanical Cuckoo Clock
Black Forest mechanical cuckoo clocks are weight driven and are available in two different movements:
1 Day Movement - you wind the clock by pulling the chain and winding the weights once a day

8 Day Movement - you wind the clock by pulling the chain and winding the weights once a week
Each mechanical cuckoo clock will have either two or three weights; two weights for cuckoo only and three weights for cuckoo and music. One weight runs the clock movement and hands that show the time and the second weight drives the cuckoo calling mechanism. The cuckoo sound is produced using bellows that push air through two whistles creating the 'cook' and 'coo' sounds respectively. If you choose to also have music with your mechanical cuckoo clock, the third weight drives a traditional mechanical music box movement with a pinned cylinder that plucks notes on a 'comb' to produce a melody.
Hand Crafted in the Black Forest, Germany
This genuine cuckoo clock is hand crafted in the Black Forest region of Germany by artisan clock makers HÖNES.
For true and authentic German Black Forest clocks, many people have come to rely on the quality and craftsmanship of the HÖNES name. HÖNES offers more than 70 years of experience with creating beautiful, high quality clocks.
Using only highly skilled and talented woodcarvers, HÖNES ensures that each clock creation is exceptionally built. From the design to the details, HÖNES cuckoo clocks have an elegance and beauty that is typical of all Black Forest clockmakers. Ensuring that all clocks are made in the traditional methods is one of the reasons that HÖNES remains such a popular provider of cuckoo clocks.
Why Shop at the Clock Shop?
Our small family run business has been standing in the same location since 1993, providing Australia with the number one option for consistent quality timepieces. Don't believe us? Check out our company reviews!
If you're looking to purchase an authentic mechanical German cuckoo clock in Australia, then we offer a large range of quality timepieces that add a German inspired atmosphere to your home.
When you purchase a mechanical cuckoo clock from the Clock Shop you will be guaranteed a product that is authentic in origin, sourced directly from Germany, and crafted of the highest quality. These beautiful and unique hand carved clocks date back to the early 18th century and are still manufactured in the Black Forest region of Germany today.
A Guaranteed Product of Authenticity
The Clock Shop is a member of the "VDS-Verein die Schwarzwalduhr" (= Black Forest clock association), and a certificate of authenticity is included for all clocks with a mechanical movement made in the Black Forest. In order to provide customers with this certificate of authenticity, the product must be produced authentically and exclusively from the Black Forest, and must be working purely mechanically with all of its essential working parts to have also been produced in the Black Forest as well. HÖNES mechanical cuckoo clocks all guarantee the hallmarks of quality, precision and authenticity and as such, come with this certificate.
When you purchase a mechanical cuckoo clock from the Clock Shop we will guarantee:
2 year warranty on all cuckoo clock purchases

A VDS Certificate of authenticity

Top quality customer service with fast response times

Fast and secure delivery to anywhere in Australia

A

100% happiness guarantee policy

with easy returns
Key Features:
Genuine hand-crafted mechanical operated cuckoo clock by HÖNES

Traditional fox with grapes scene that tells a unique story

Beautifully hand-carved features which includes the raven, fox, foliage and grapes

No music

Cuckoo calls the time each hour and once on the half hour

Manual night shut off

Needs to be wound once a day

Hand carved & crafted in the Black Forest region of Germany

Certificate of authenticity

2 year warranty

Fast delivery Australia wide

Happiness guaranteed
Disclaimer:
Whilst we do our best to accurately capture all products to best represent their natural appearance, the colour and finish of this product may vary slightly from the images on our website.
*The measurements of the clock do not include the height of the weights or pendulum.
| | |
| --- | --- |
| SKU | 20085629 |
| Model # | 620/4T S |
| Brand | Hönes |
| Height | 46.0cm |
| Width | 30.0cm |
| Depth | 12.0cm |
| Format | edit |
| Type | Cuckoo Clocks |
| Style | Traditional |
| Style | Carved |
| Theme | Fox |
| Movement Type | Mechanical 1 Day Chain Wind |
| Clock Sound | Cuckoo |
| Music | Mechanical Music Movement |
Calculate Shipping
---
Standard Shipping
- $0.00
Take advantage of our great shipping rates including FREE delivery for all orders over $400. Please note, while PO box deliveries are possible, we don't recommend this for large and/or fragile items. We use the most suitable carrier based on the item/s ordered and the delivery location.
---
Express Shipping - Read notes*
- $0.00
EXPRESS SHIPPING IS NOT FREE: Express Shipping is quoted once the order has been submitted. You can choose to pay for the product/s now and pay the shipping cost after the quote has been issued. Alternatively, please use the Shipping Quote payment option at checkout to defer any payment until the shipping quote has been received.
---
Free pick-up in store
- $0.00
Free pick-up from Clock Shop, 194 Main Street, Montville 4560. Mon - Sat 10am - 4:30pm, Sun 1pm - 4:30pm
---
Others Also Bought
---
More From This Category