Hönes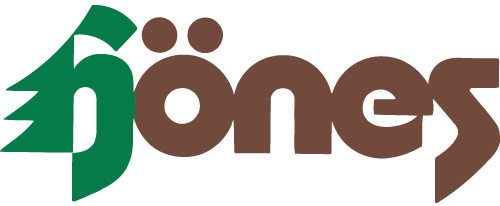 Authentic Black Forest Cuckoo Clocks Since 1950
For true and authentic German Black Forest clocks, many people have come to rely on the quality and craftsmanship of the Hönes name. Hönes offers more than 70 years of experience with creating beautiful, high quality clocks. As a child, Wolfgang Trenkle, the General Manager of Hönes Clocks, tinkered with his first Black Forest Clock, sparking a passion that led him to take over the Hönes Clock Factory.
Deeply rooted in the century old tradition of Clock-Making, Black Forest Hönes clocks are handmade near Titisee, a region high in the mountains of the Black Forest. It is the company's philosophy today as it was in the past only to use wood carvings and clock cases from regional production and to equip all of their clocks with the highest quality movements. The combination of design, creativity and animation as well as attention and love for details makes Hönes clocks the essence of Black Forest high-class workmanship that is loved by customers worldwide. Worldwide, the name Hönes is synonymous with quality.
Using only highly skilled and talented woodcarvers, Hönes ensures that each clock creation is exceptionally built. From the design to the details, Hones cuckoo clocks have an elegance and beauty that is typical of all Black Forest clockmakers. Ensuring that all clocks are made in the traditional methods is one of the reasons that Hoenes remains such a popular provider of cuckoo clocks.
A Guaranteed Product of Authenticity
Hönes is a member of the "VDS-Verein die Schwarzwalduhr" (= Black Forest clock association). The members of the "VDS" are manufacturers, dealers, suppliers and experts who want to protect the high quality standard of Black Forest clocks, and in doing so, have developed a certificate of authenticity for all clocks with a mechanical movement made in the Black Forest. In order to provide customers with this certificate of authenticity, a company who is part of the Black Forest Clock Association must meet a number of requirements before doing so. The product must be produced authentically and exclusively from the Black Forest, and must be working purely mechanically with all of its essential working parts to have also been produced in the Black Forest as well. Hönes is a proud member of this association, guaranteeing the hallmarks of quality, precision and authenticity for all of their products.
The Clock Shop has a large number of authentic Hönes Cuckoo Clocks for sale both in store and online, with over 100 traditional and uniquely coloured designs, at a variety of price points to suit every taste and budget.